Branding project for "OND HOTEL" to be opened this winter, including naming of the HOTEL, production and design supervision of the logo, website, etc.
OND HOTEL will open next to "OND PARK" in Takeo Onsen Recreation Village, Saga Prefecture, as a "concept hotel that offers sauna, hot spring, and food. The hotel will open as a concept hotel that will help people to prepare their minds and bodies with the blessings of Takeo. The hotel, renovated from a large ryokan, is equipped with various styles of saunas and hot springs, as well as rooms. The hotel will be reborn as a "mind and body conditioning" hotel that can be enjoyed both for overnight stays and day trips.
Naming
The name "OND HOTEL" is based on the idea that the hotel, together with the adjacent "OND PARK," will help to enliven Takeo, giving it a sense of unity.
Logo
We aimed to create a special place where visitors can enjoy a quality and rich experience, imbued with a delicate and refined atmosphere.
Like the naming, the "O" mark is designed to unify the "OND" as a common denominator, and the design incorporates the simplicity of Gothic and the elegance of Ming Dynasty in the same framework.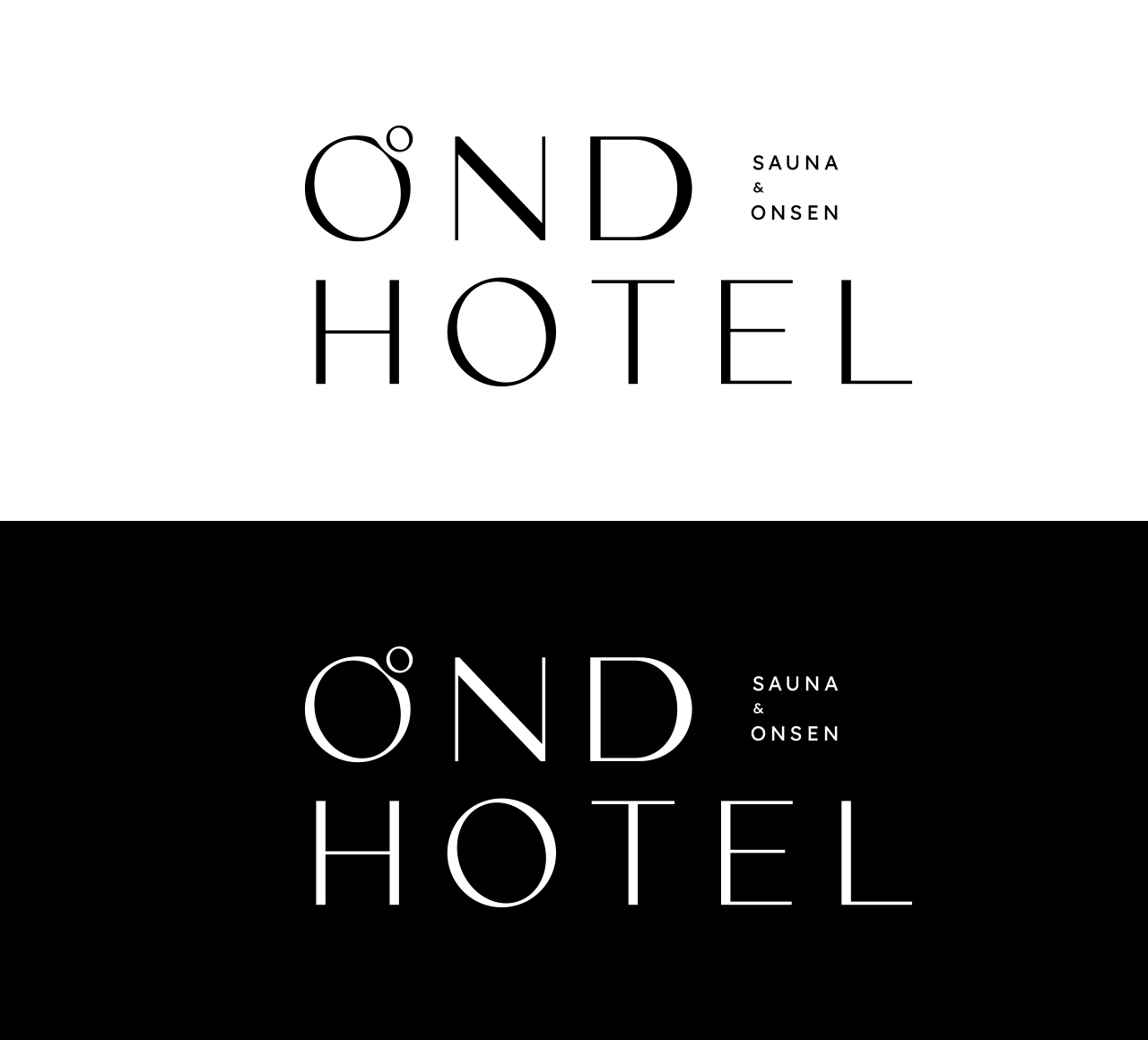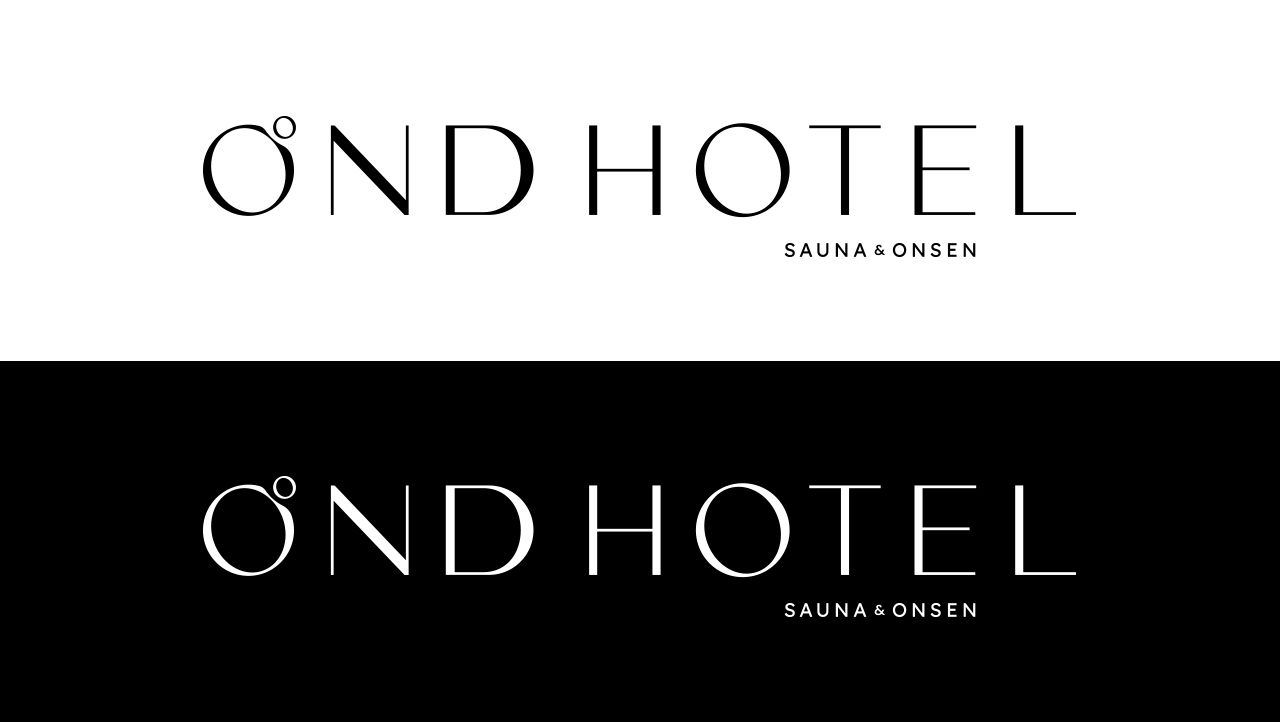 Website
The role of the teaser site was to give visitors a sense of anticipation and quality.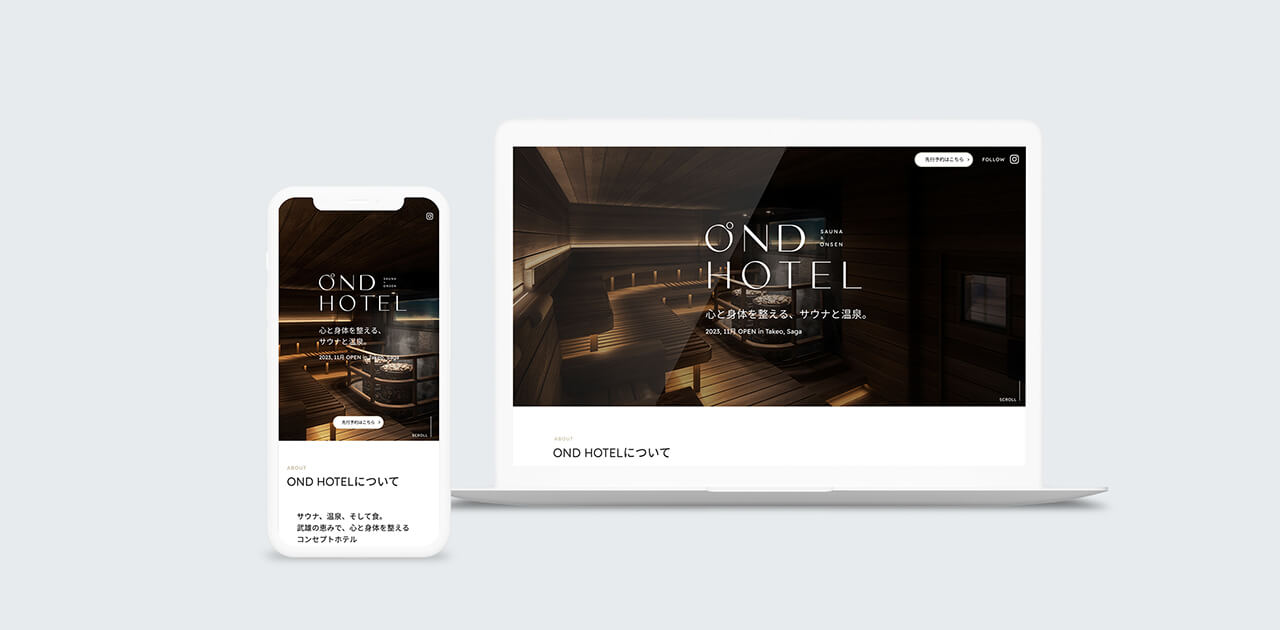 CREDITS
Creative/Art Director

Yuto Nakamura(MARUKAJIRI)

Copy Writer

Takehiko Yanase(P inc.)

Frontend Engineer

Shunsuke Hirota