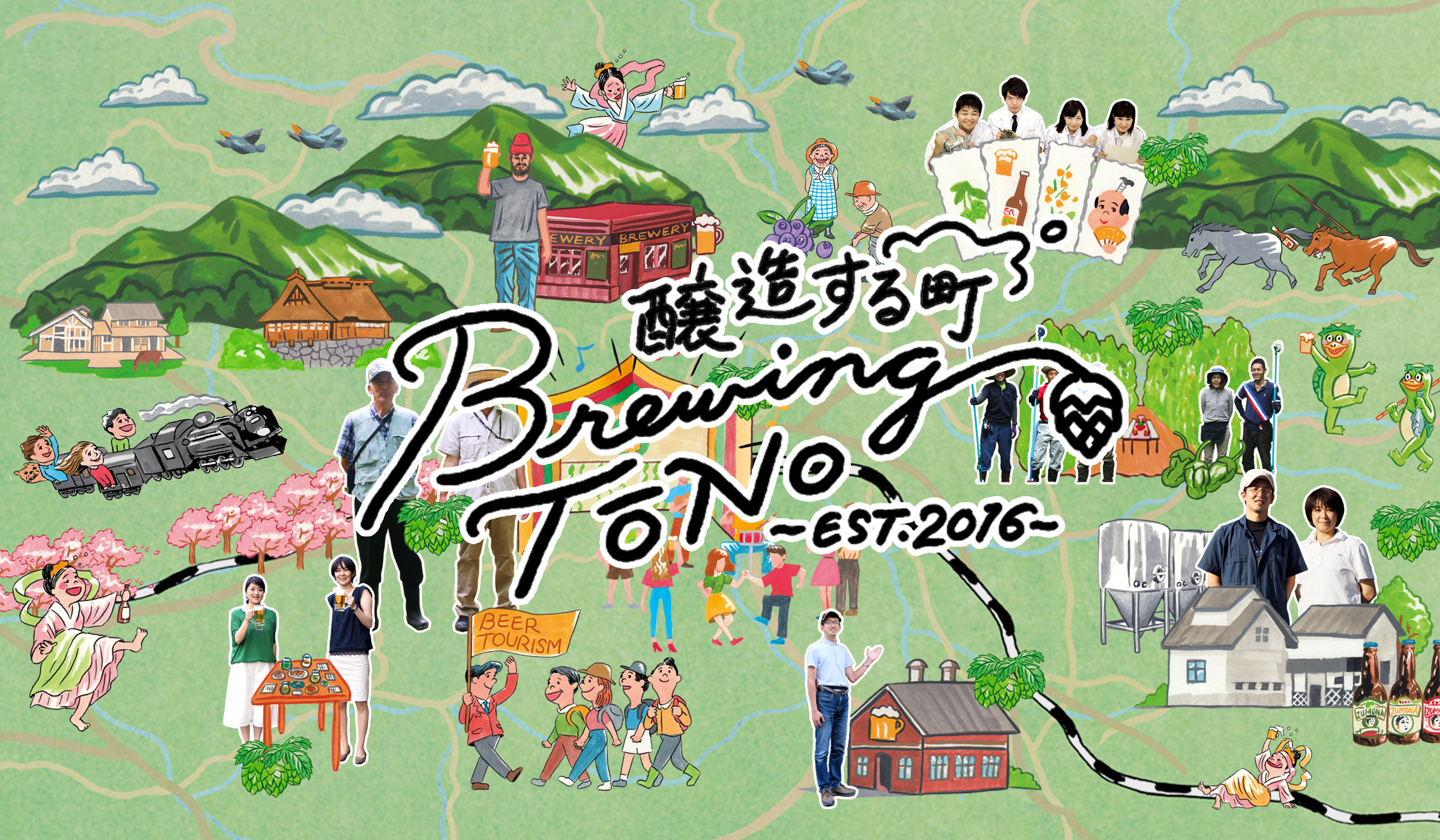 Brand design for Brewing Tono, a project celebrating the hops and beer of Tono City in Iwate Prefecture.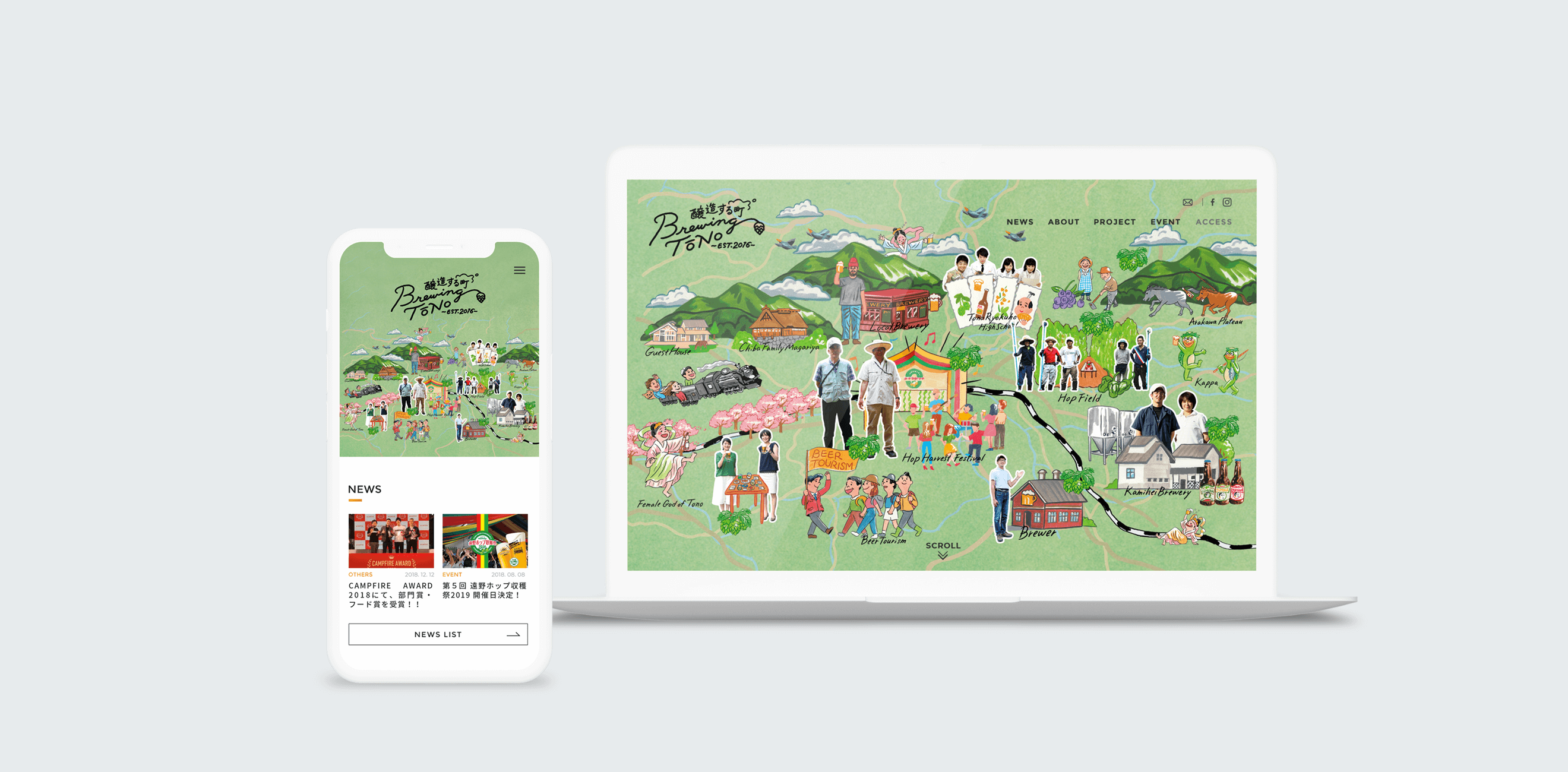 This project is the brainchild of Next Commons Lab Tono and the collective vision of many, going from "a village of hops to a village of beer".
Direction
Naming
Brewing Tono, the town of brewers, expresses Tono's city wide initiative to chug forward towards creating a town of beer. The phrase embodies the full concept of their mission.
Logo
Hops and beer, handcrafted by many for the better of the city. This is the concept that envelops the entire project and logo design. Using bubbles, hops, and other imagery that go with beer, the hand drawn look and feel express the concept of the brand being crafted by hand.
Website
Planned and designed to introduce the project while showcasing it in the "here and now". It's made to express the liveliness of the city by including illustrations of Tono, showing the town as it is today.
CREDITS
[GRAPHIC]
Producer

Gaku Tomikawa

Art Director

Yuto Nakamura(MARUKAJIRI)

Planner

Takehiko Yanase

Designer

Yuto Nakamura(MARUKAJIRI)

Illustlator

Isamu Gakiya
[WEB]
Producer

Gaku Tomikawa

Art Director

Yuto Nakamura(MARUKAJIRI)

Planner

Takehiko Yanase

Designer

Yuto Nakamura(MARUKAJIRI)

HTML/CMS

SEEZ Communications