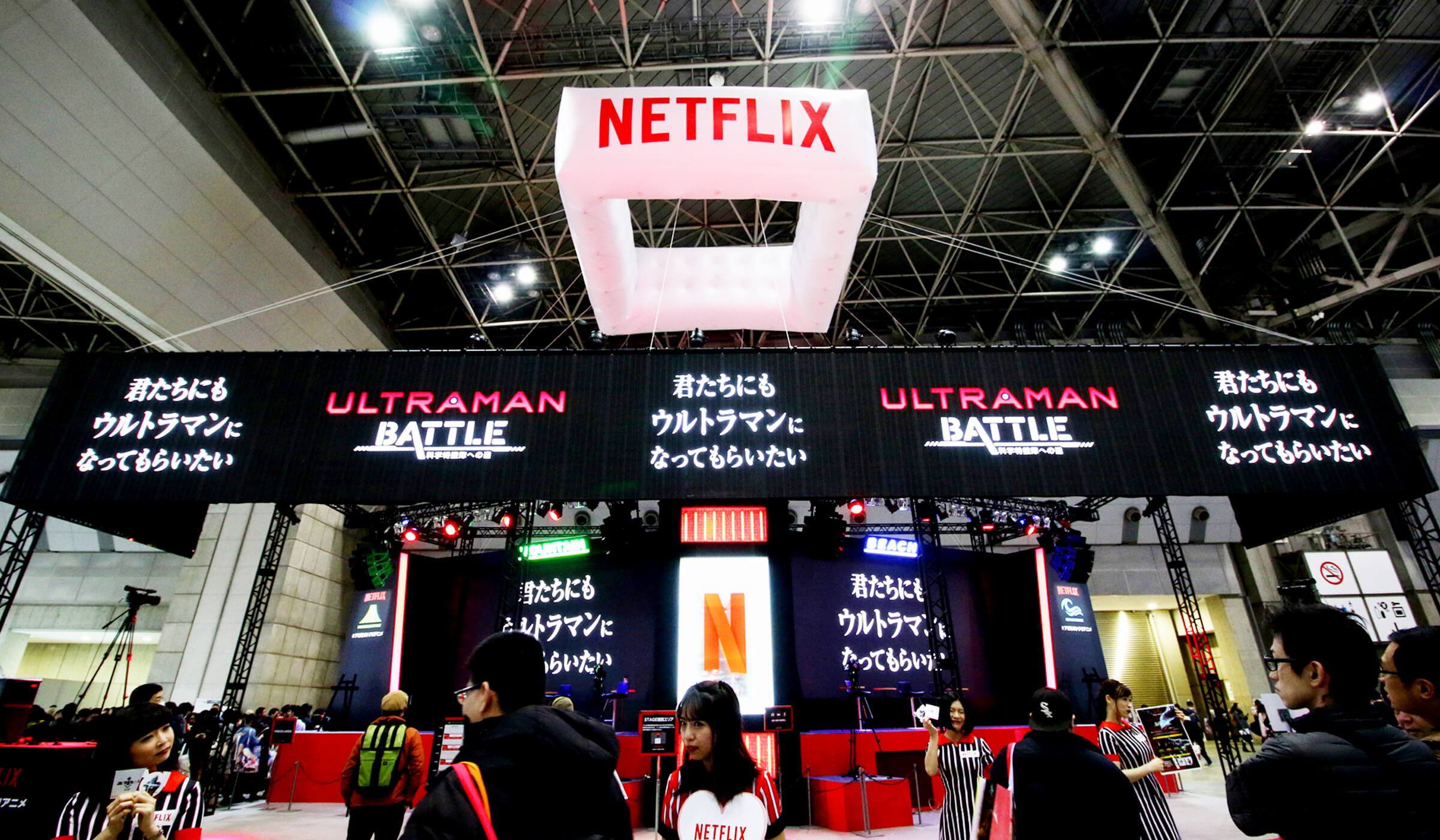 Planned and executed design for ULTRAMAN BATTLE, a pop at the Netflix Booth at AnimeJapan 2019.
ULTRAMAN released worldwide on April 1st. The work is based on a manga of the same name, set in a world after Ultraman left earth. It was made into an anime by Kenji Kamiyama, director of ""Ghost in the Shell; Stand Alone Complex"" and director of "APPLESEED", Shinji Aramaki.
Purpose
Deliver a rich, interactive experience that generates buzz for the Netflix Original Piece ULTRAMAN and the Netflix event booth area.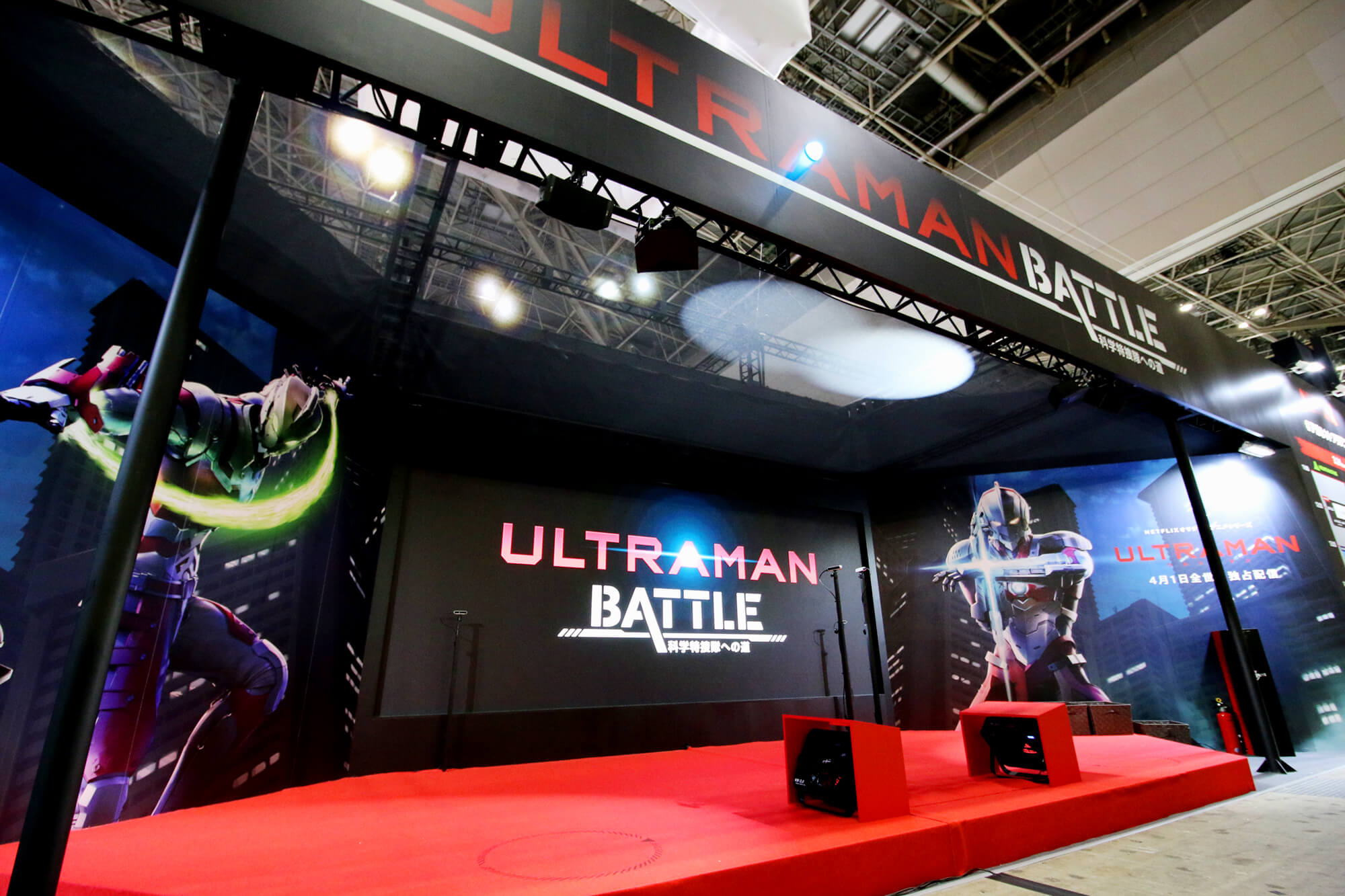 Target
Anime fans visiting the AnimeJapan event.
Concept
A full blown specium ray experience to realize the world of ULTRAMAN.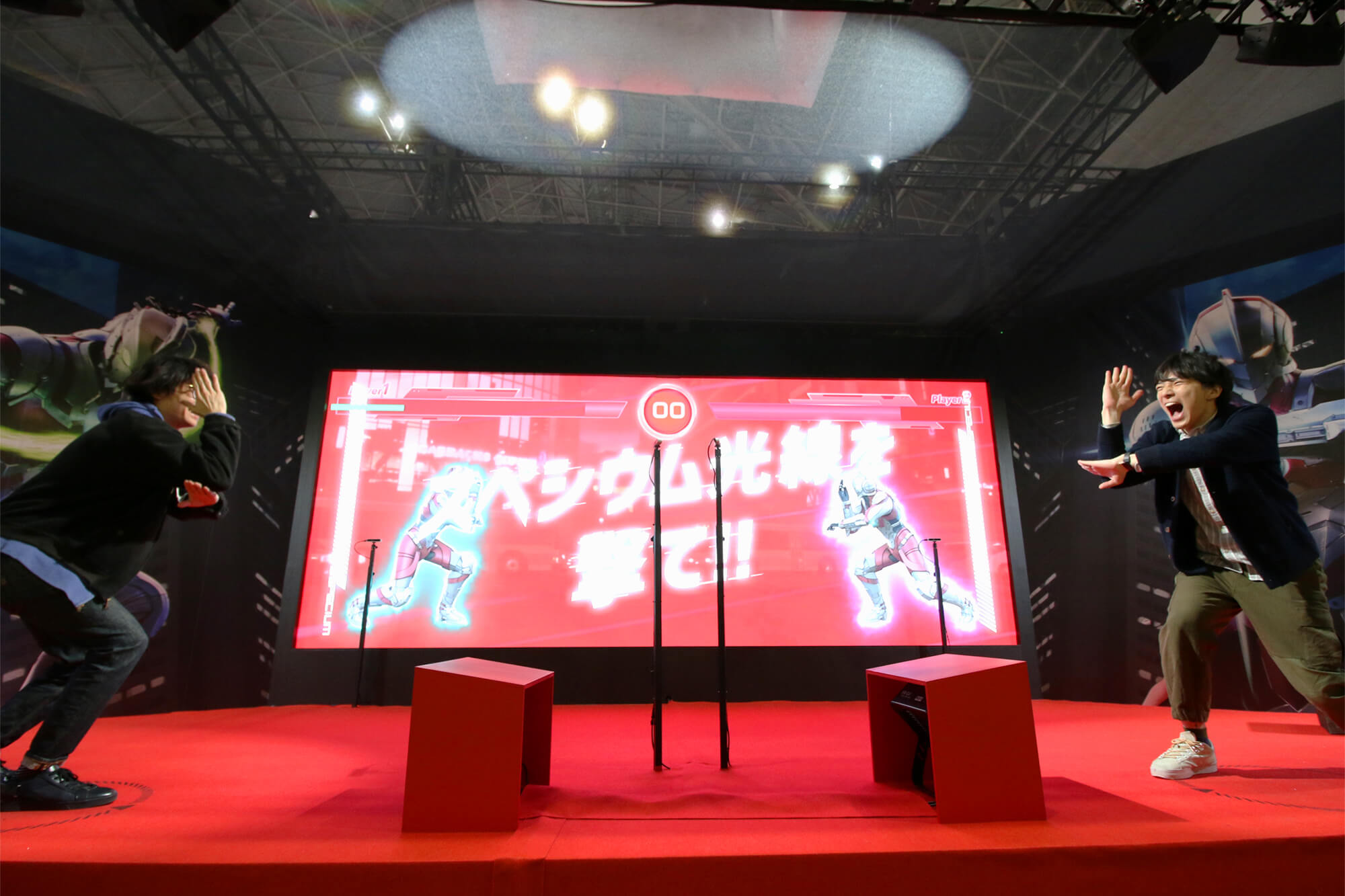 Direction
Users battle as a fully transformed Ultraman using Ultra Slash, ending with the coveted finale, shooting a Specium ray. The experience integrates real character voices, along with sounds and images from the original to evoke the full game-like experience. The design includes a feeling of wind during the specium ray blast, and other sensory additions.
Experience Plan
Once users complete the experience, they are provided a QR code link to a dedicated site. From the dedicated sites users can download a video playback of their experience. The site also includes sharing features to easily share the video to Twitter, allowing for sharing across social media. Visitors to the booth can also receive limited only Anime Japan 2019 ULTRAMAN stickers.
CREDITS
ULTRAMAN BATTLE
Creative/Art Director

Yuto Nakamura(MARUKAJIRI)

Technical Director/Hardware Developer

Satoshi Hirazawa(カヤック)

Engineer

Yuji Miyano(カヤック)

Producer

Ryohei Koda(カヤック)

Project Manager

Ai Saito(カヤック)

Graphic/UI Designer

Yuto Nakamura
Yuta Kobayashi(MARUKAJIRI)

Motion Graphic

Shinya Sato

SE Composer

Ryota Miyake