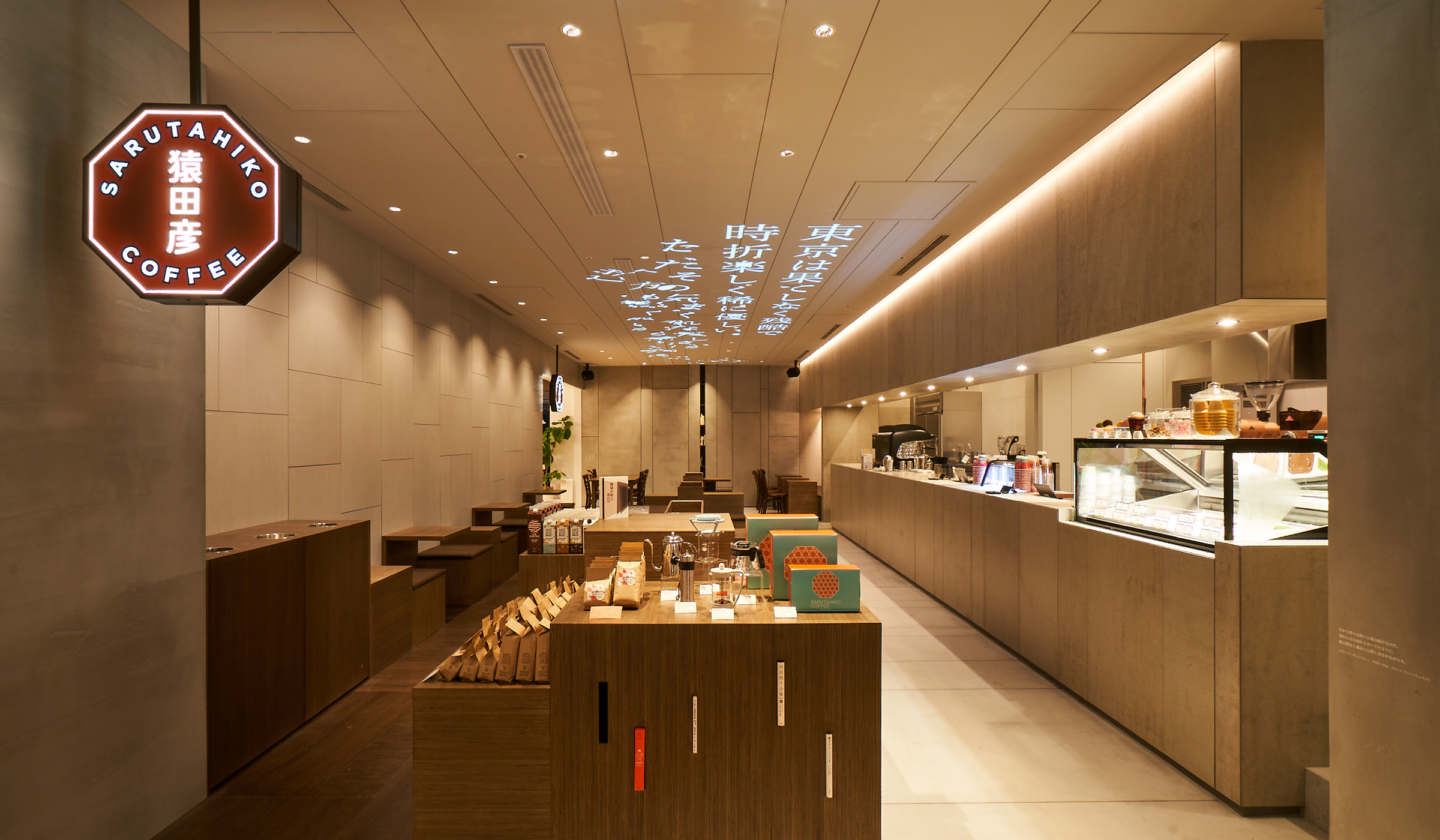 "DRIP WORDS – Brewing Lines"
Designed the permanent installation at the Eslite Spectrum Nihonbashi location of Sarutahiko Coffee, newly opened at COREDO Muromachi Terrace
The installation featured prominent quotes derived from novels, children's books, manga, art books and more, allowing Sarutahiko Coffee to realize a newly designed media for interacting with its customers.
Purpose
To provide a new experience that brings together the world of coffee and words.
Concept
Coffee and words.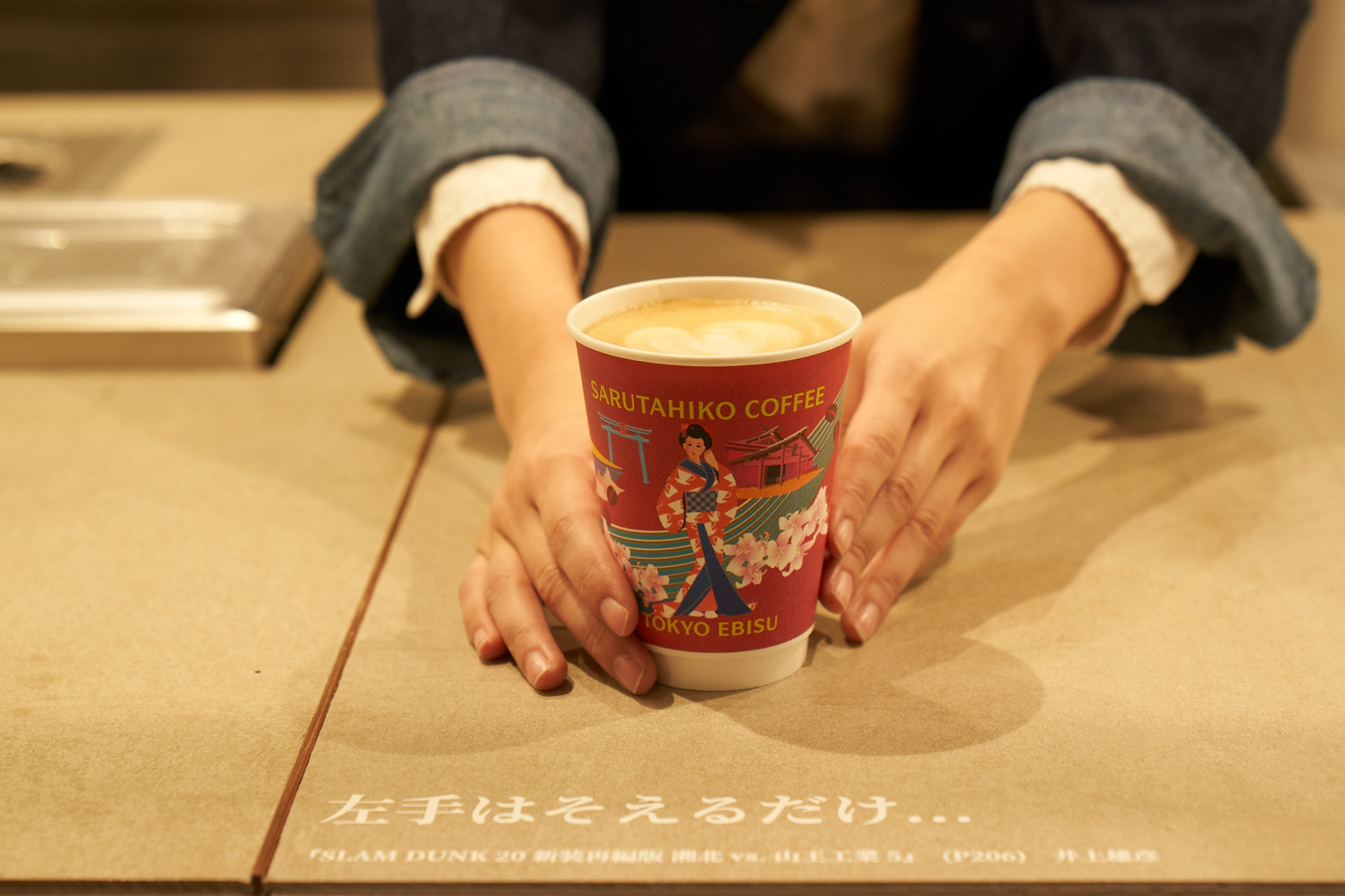 Direction
"DRIP WORDS – Brewing Lines" an expression using signs and motion graphics projected on the ceiling and tabletops. Just being in the space creates a cozy but inspiring space that lets you go beyond all five of your senses to experience the look and feel of text.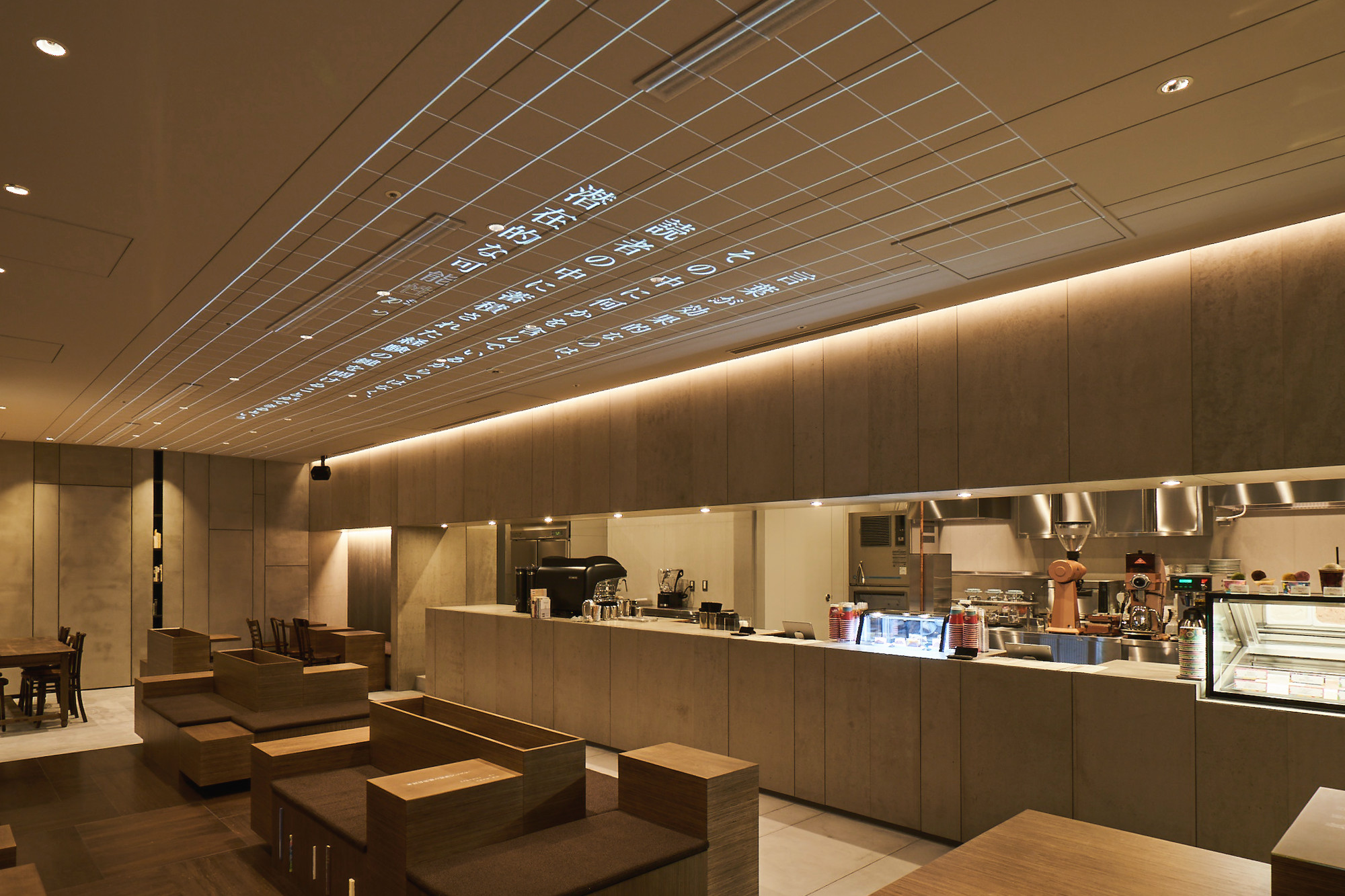 Design
A visual expression that's both easy to read and a true embodiment of the world of books, through select quotes and custom fonts.
Animation
Created word animations that blend into the space while impressing on the reader's mind.
CREDITS
"DRIP WORDS – Brewing Lines"
Producer

Yoshitaka Haba(BACH)

Creative Director

Ayahiko Sato(RhizomatiksDesign)

Art Director/Designer

Yuto Nakamura(MARUKAJIRI)

Motion Graphics

Hirobumi Tsukamoto(RhizomatiksDesign)

Projection Coordinate

Tomoya Kishimoto