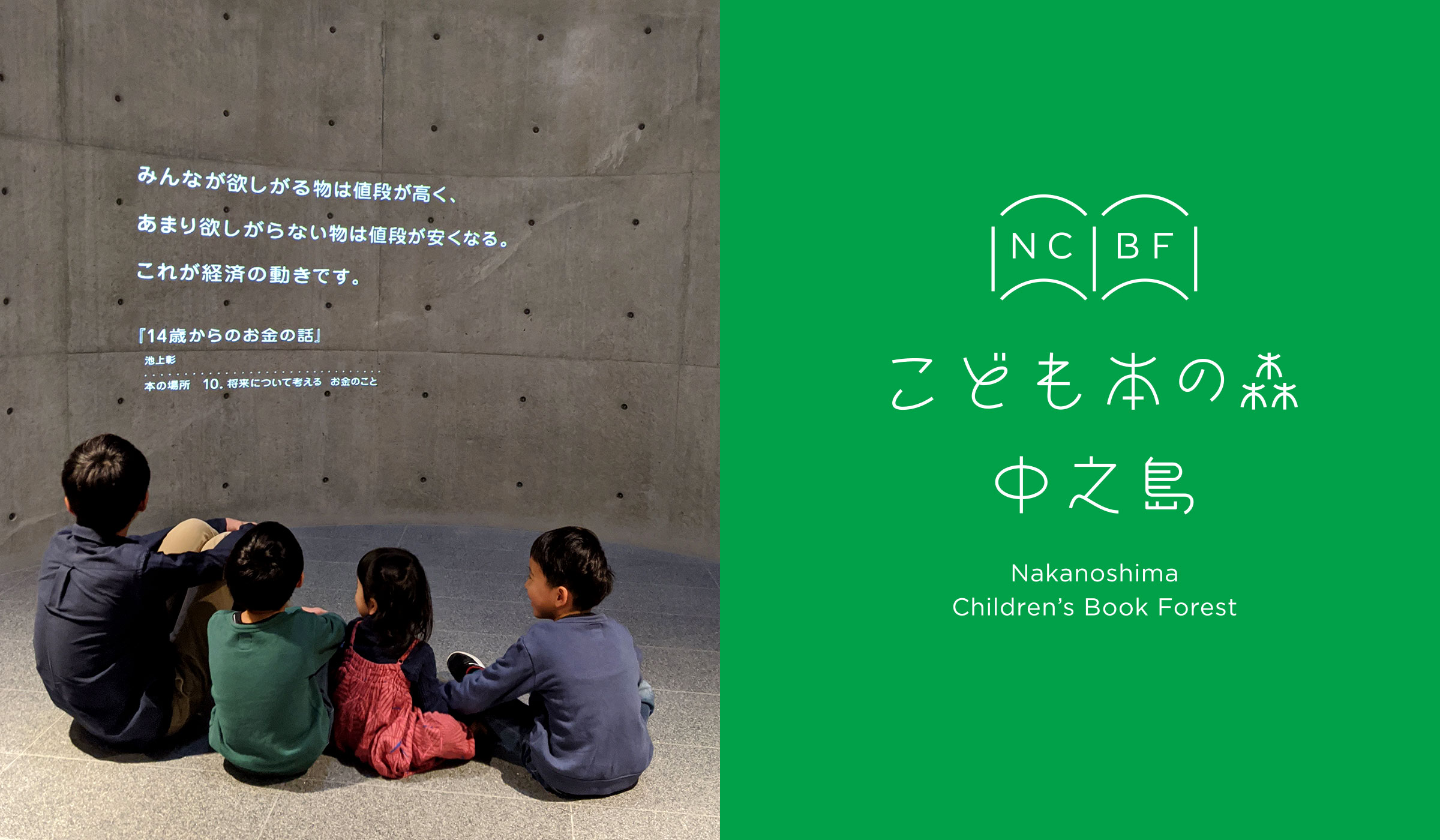 Planning and design for a collection of animated aphorisms installed in "Nakanoshima Children's Book Forest", a children's cultural space designed by architect Tadao Ando.
Nakanoshima Children's Book Forest is a cultural hub designed, constructed, and donated to Osaka City by architect Tadao Ando. It's home to a vast collection of over 17,000 donated children's books and picture books from Japan and across the globe. All titles are available for browsing both inside the building and out, in the surrounding grassy areas. After delays due to COVID-19, the building finally opened on July 5th.
Aphorisms are witty, concise quotes that express life's truths. In this display, the animated aphorisms are designed to resonate with children while pointing them to the original book from which they're sourced.
The quotes were selected by producer and book anthologist, Mr.Yoshitaka Haba(BACH Inc.), then stylized via projection mapping in a layout that would best highlight each book. Quotes were selected from a wide range of books and furnished in a single animation that uses lettering to express the imaginative whimsy of each book to the fullest. The aim: a short glimpse that gives a real feel for the book.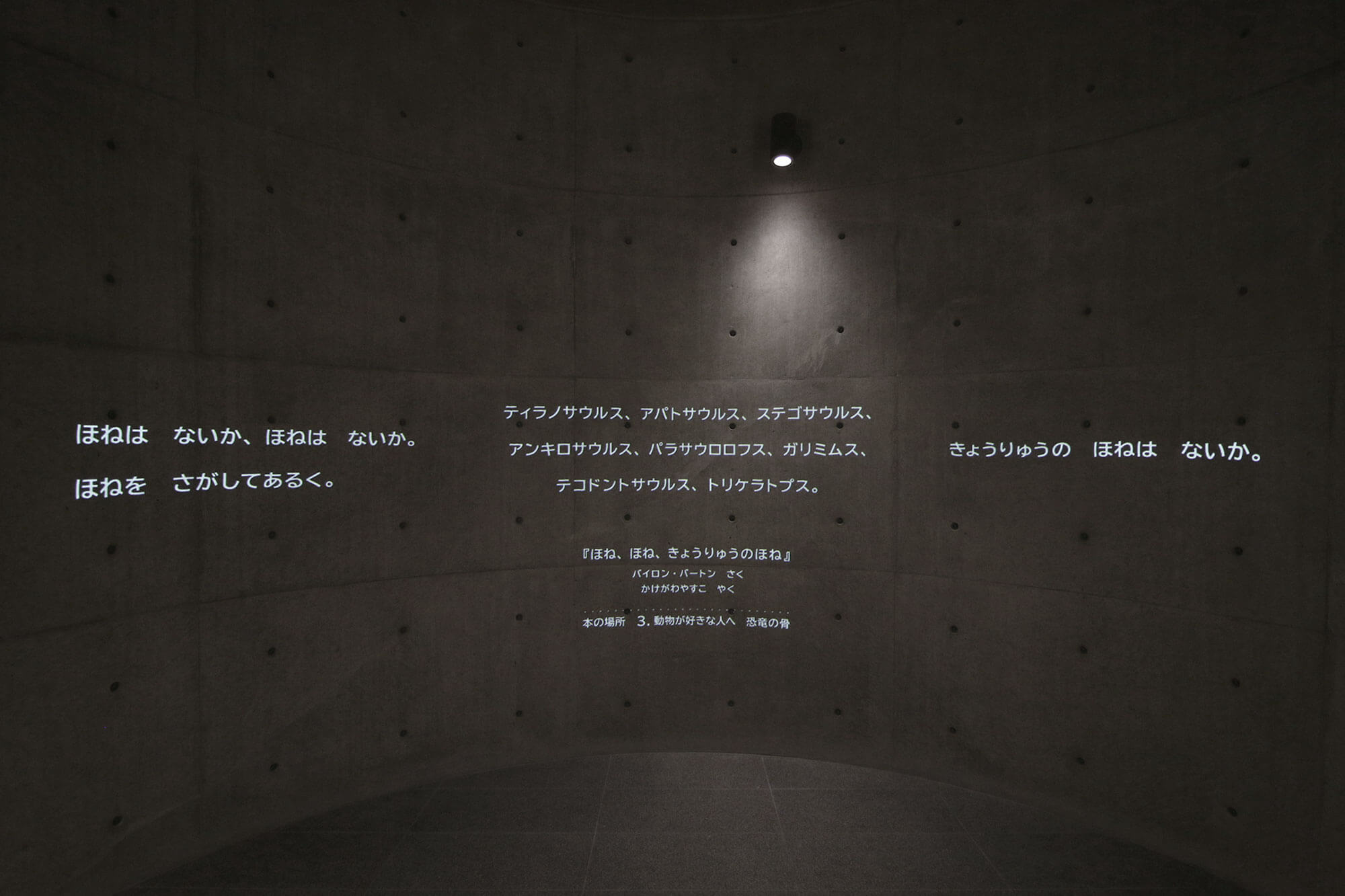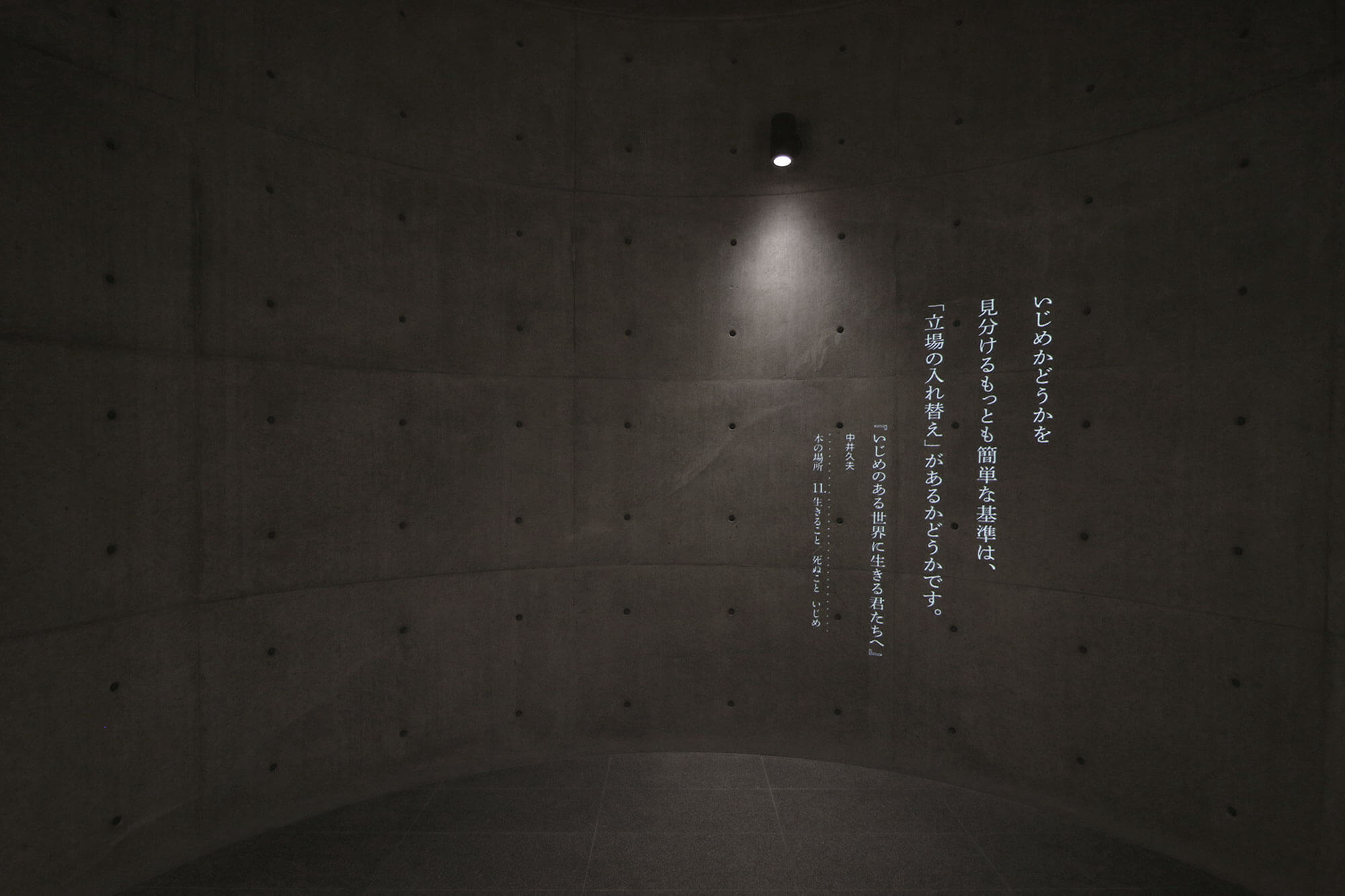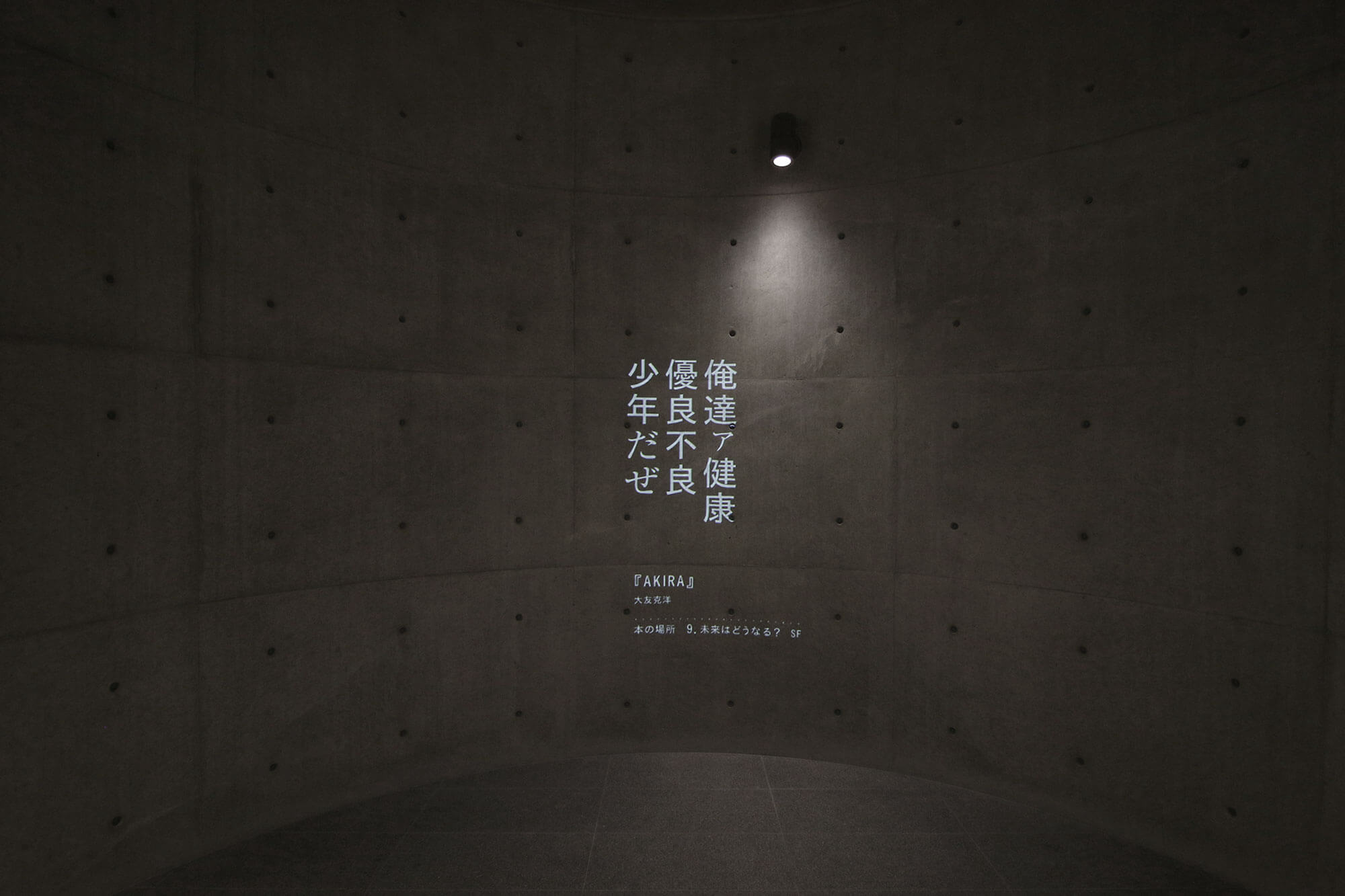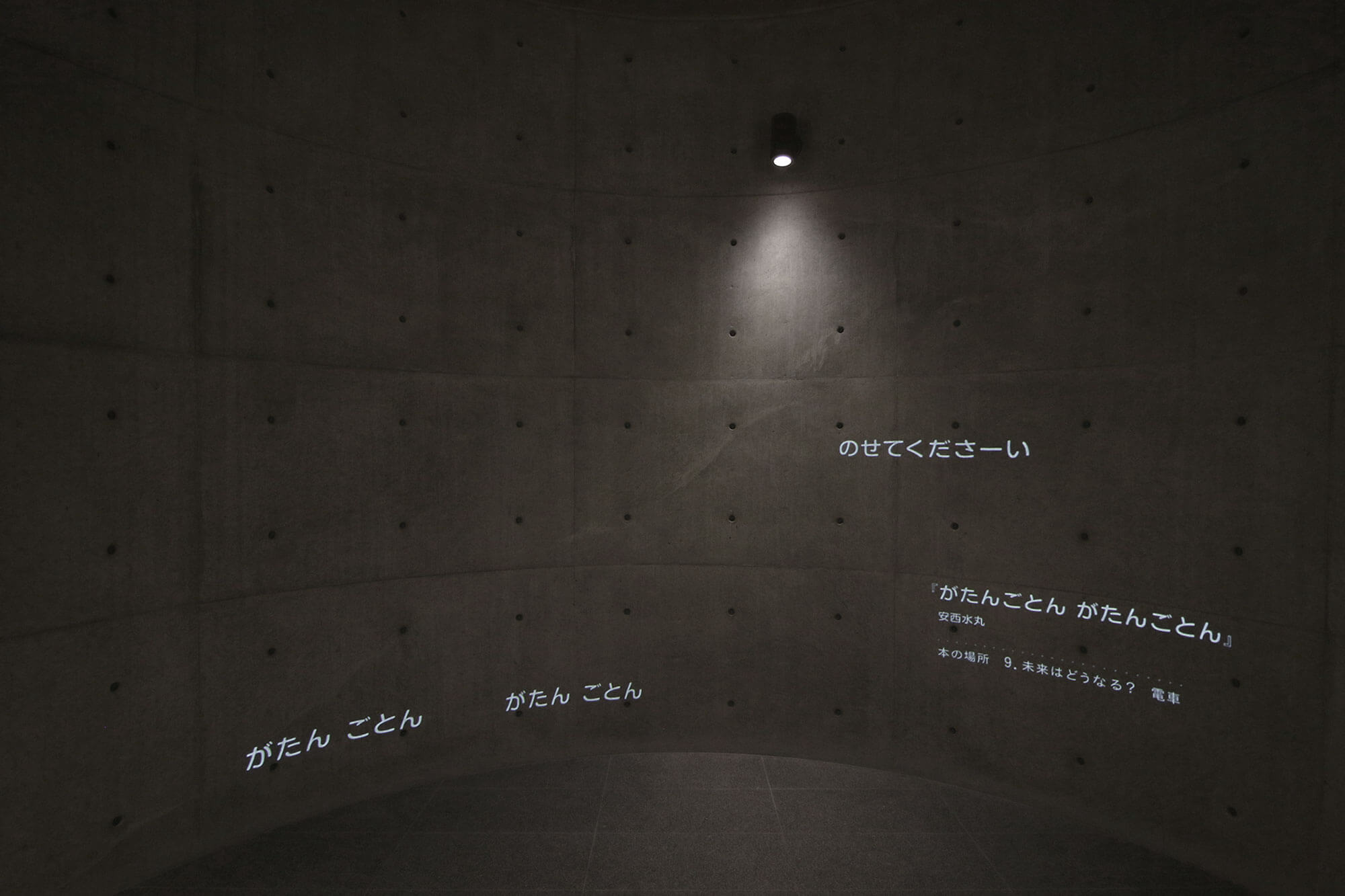 With animated aphorisms, the hope is to inspire children to make special encounters with more books, one after the next.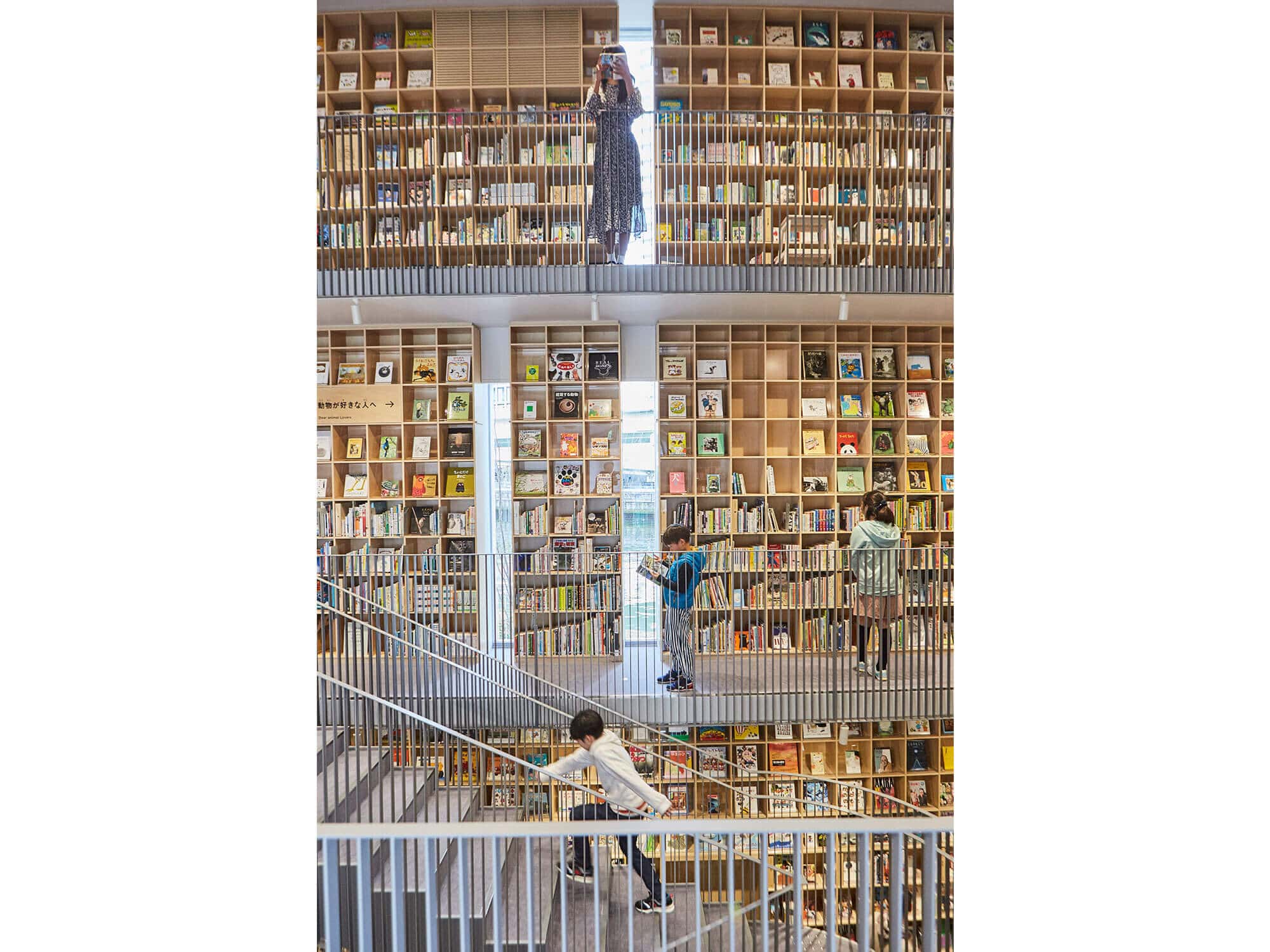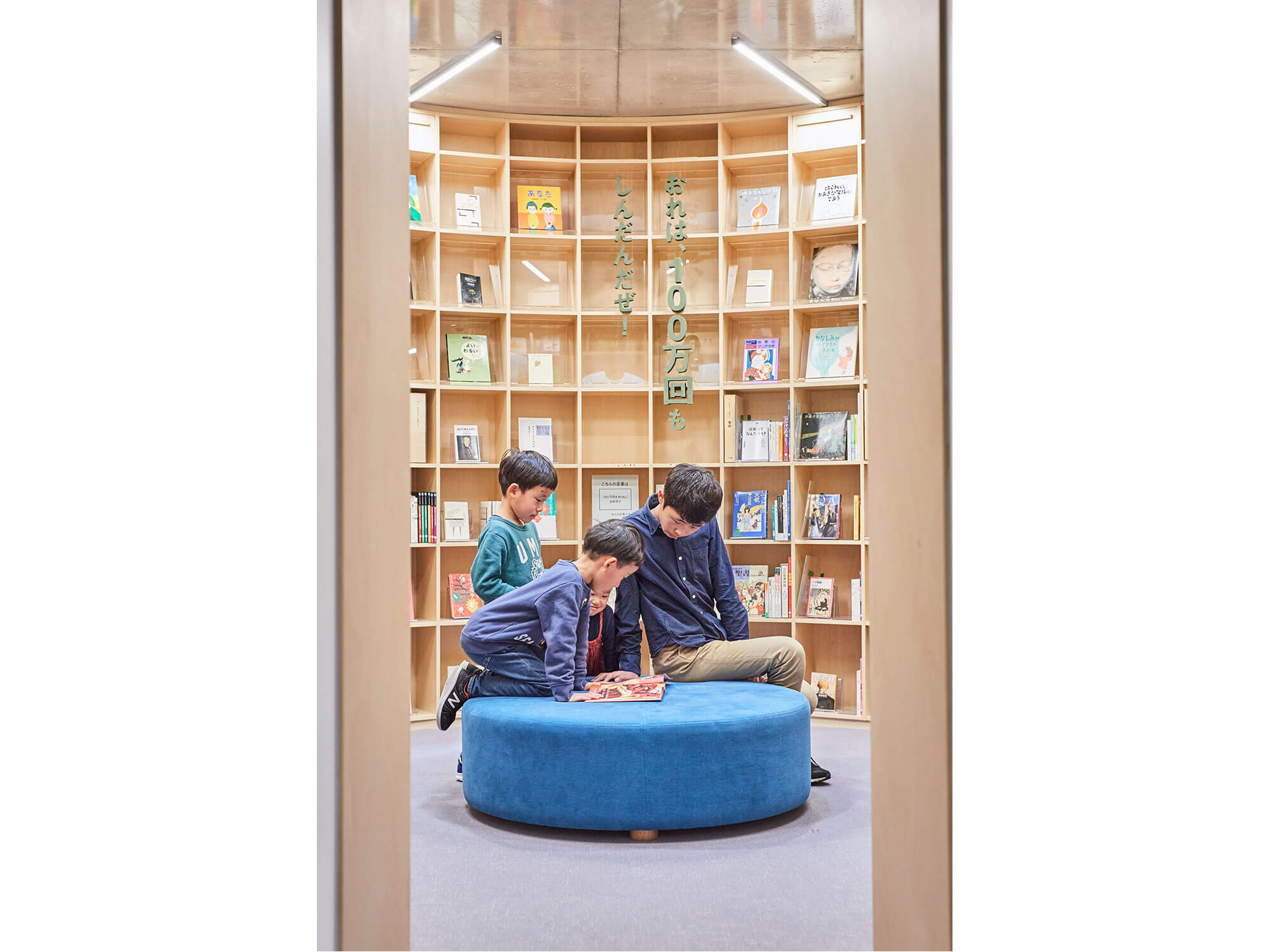 CREDITS
Producer

Yoshitaka Haba(BACH)

Creative Director

Ayahiko Sato(Rhizomatiks Design)

Art Director/Director

Yuto Nakamura(MARUKAJIRI)

Editor

Shuhei Ohashi