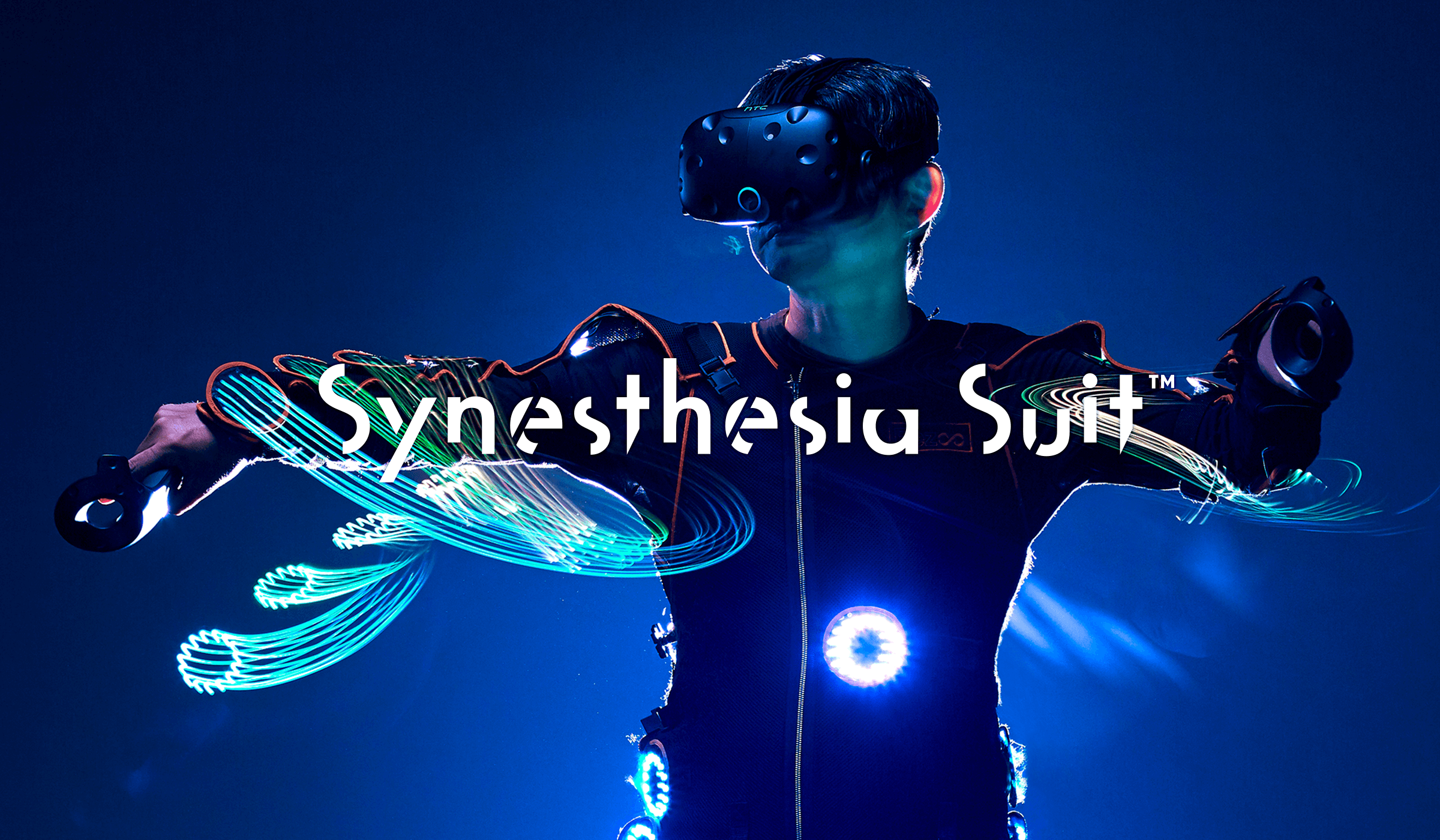 Designed Logo and Brand Website for "Synesthesia Suit", a project run by Enhance, Rhizomatiks and Keio Media Design.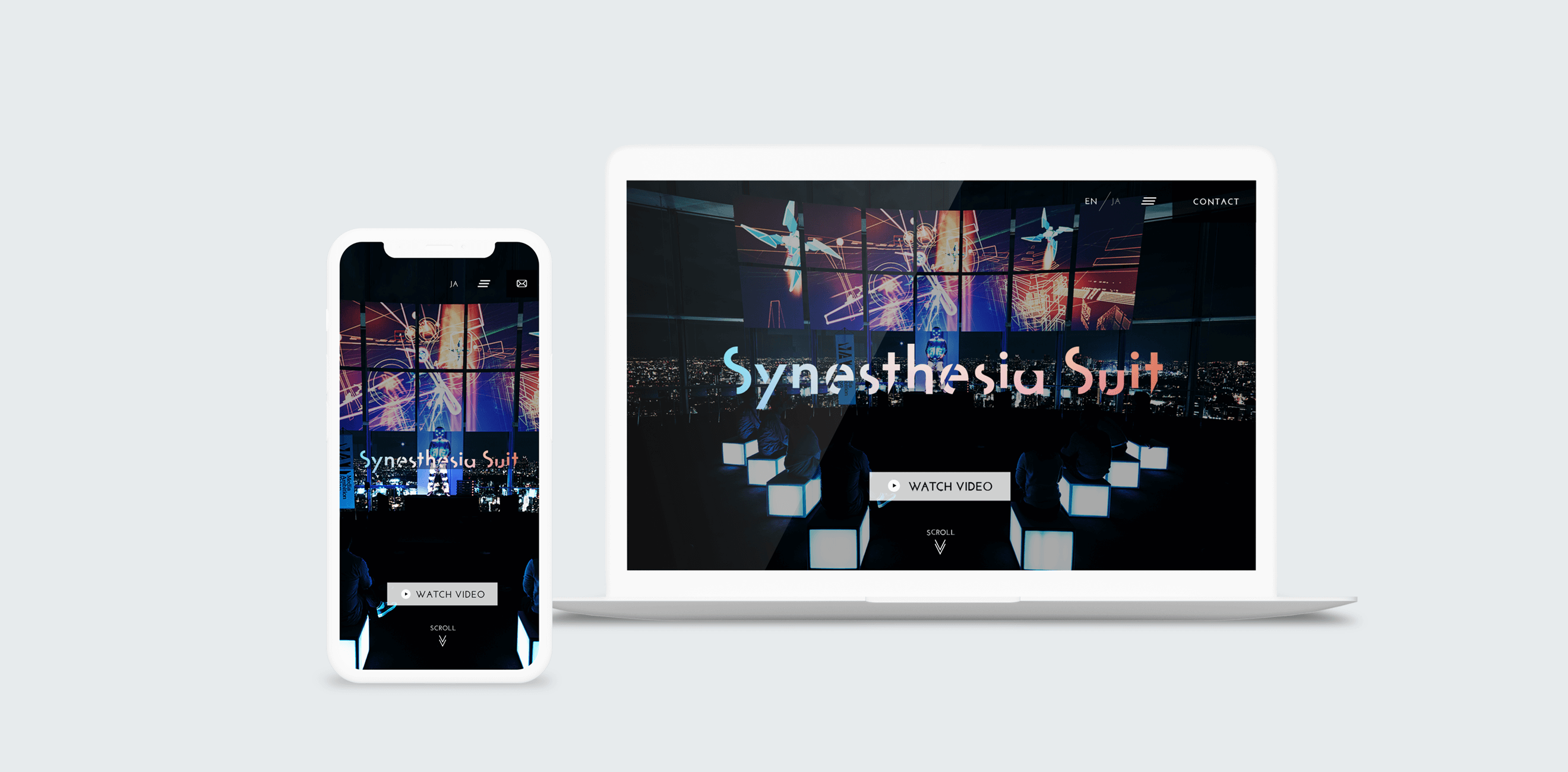 The brand site is home to Synesthesia Suit, a product that was developed to enhance experiential game play for Rez Infinite, a PS4/VR game released in 2016.
The suit interior is fitted with 26 oscillators across the body that simultaneously light up with LED and vibrate with sound. The vibrations also give a sense of texture, like the feeling of string instruments or drums, which synchronize with the LED light patterns emitted during game play. The suit creates a musical experience that engages the senses of sound, touch and sight.
Purpose
To express the possibilities of Synthesia Suit and the future of multi-sensory experience.
Concept
Visualizations of the Senses
Direction
Created to "Visualize the Senses"
LOGO
Furnished with a modern, sharp typeface, the logo is stylized with subtracted/cut-out pieces that give a sense of freshness and imagination.
Website
The layout features a bold design and the prominent use of pictures. The background is stylized with line animation that express the look and feel of the senses and the full scope of the Synesthesia Suit.
CREDITS
[WEB]
Creative Director

Ayahiko Sato(Rhizomatiks)

Art Director

Yuto Nakamura(MARUKAJIRI)

Designer

Yuto Nakamura(MARUKAJIRI)

Frontend Engineer

Shunsuke Hirota