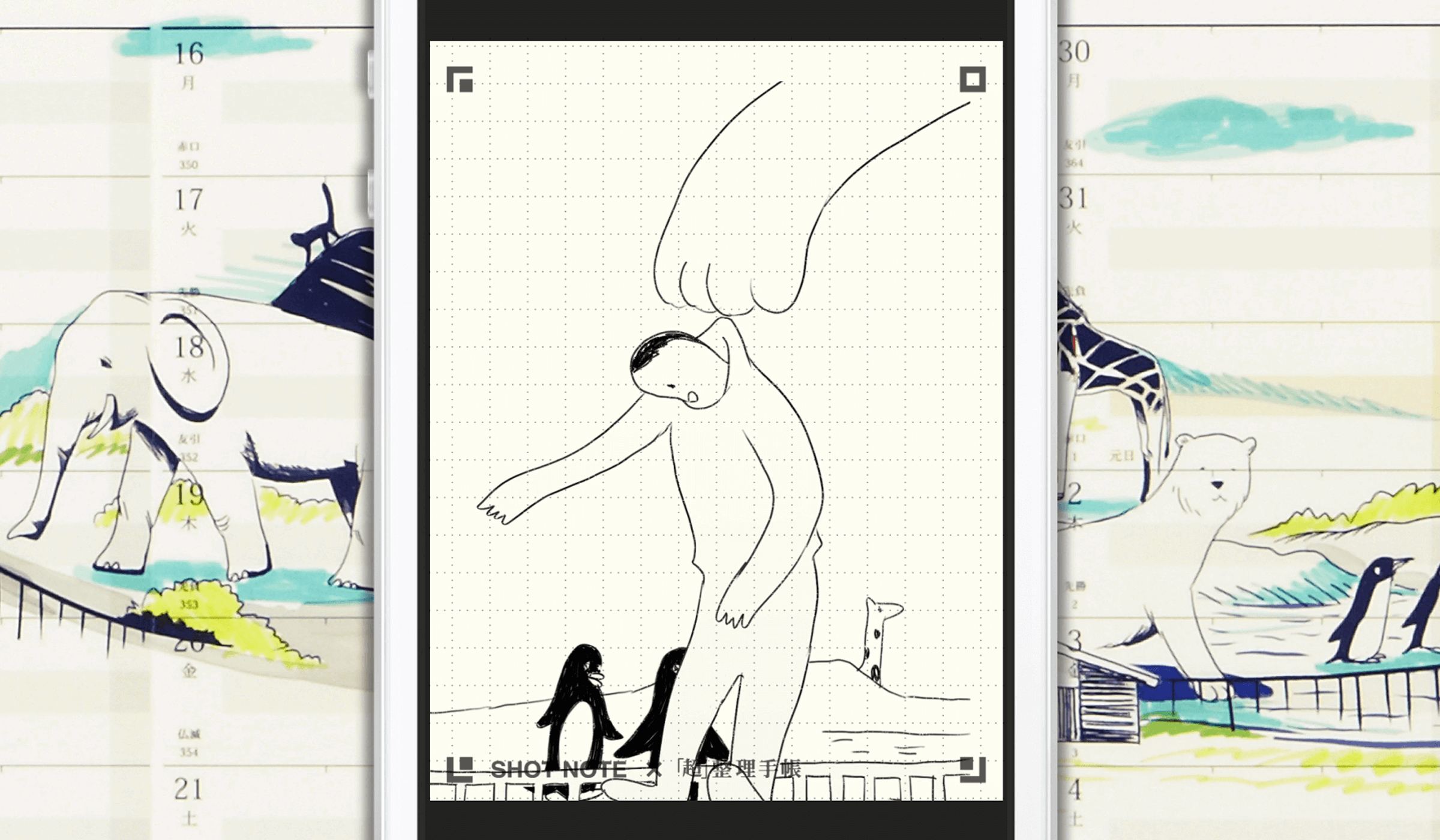 Designed the key visuals for Kodansha promotion Super Organizing Planner x SHOT NOTE 2014.
The Super Organizing Planner has garnered over 1.6 million loving fans since it first hit shelves in 1995. In 2014, the firm launched smartphone-based stationery in collaboration with SHOT NOTE.
Direction
A film that combines stop motion animation and line art brought to life via smartphone. The story unfolds with the paper of the organizer into accordion-style hills and troughs, superimposing the picture of the ups and downs of a year in someone's life. The entire store is pulled together by an all-original song, written and performed by DJ Misoshiru & MC Gohan before their artist debut.
CREDITS
[FILM]
Creative Director

Takayuki Koizumi

Planner

Ayahiko Sato(Rakudasan/Rhizomatiks)

Director

Yuto Nakamura(Rakudasan/MARUKAJIRI)

Photographer

Yuki Morishima

Illustrator

Music

Editor

Yuto Nakamura(Rakudasan/MARUKAJIRI)