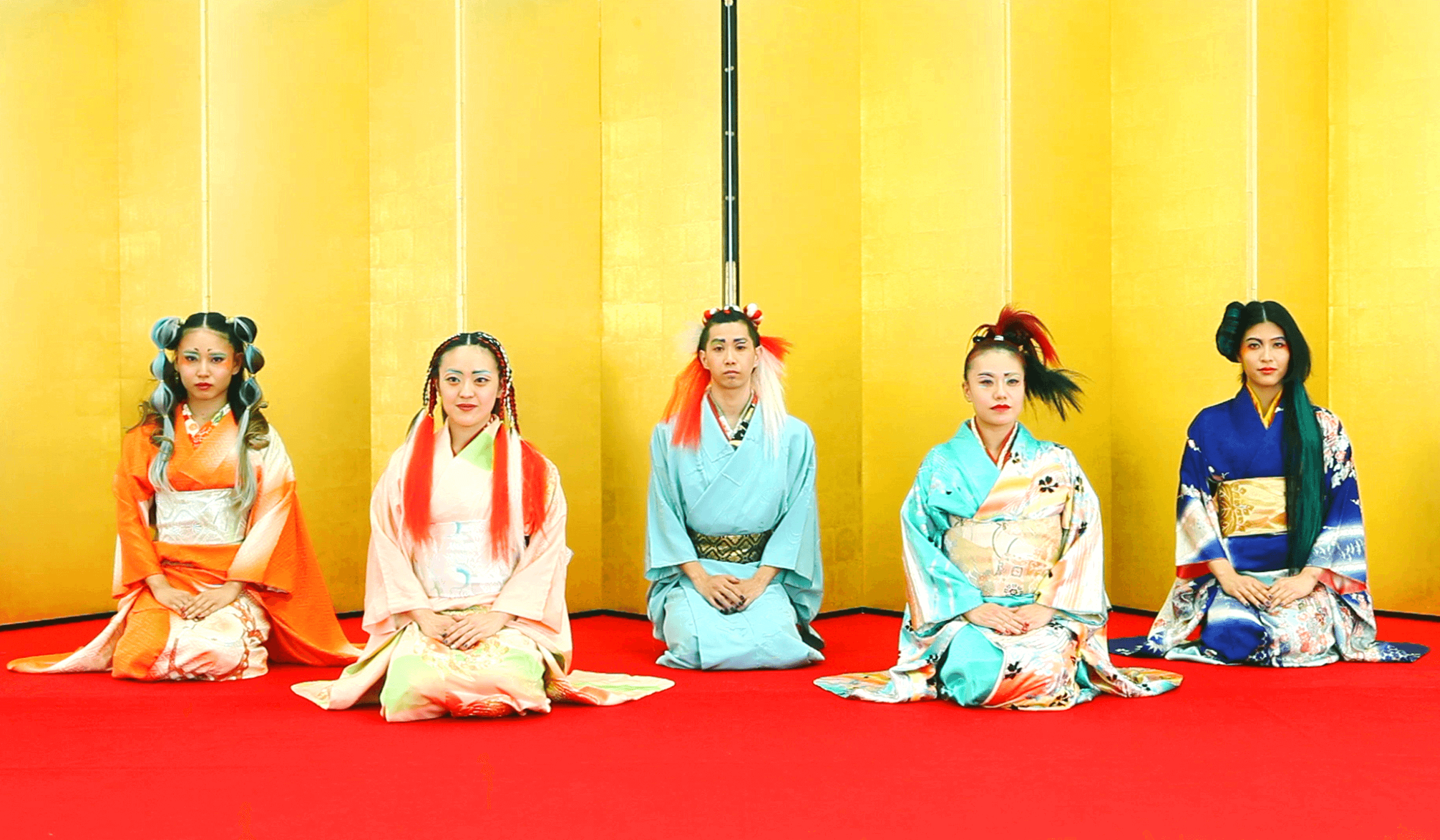 Planned and developed the dedicated site and "Station ID" for SPACE SHOWER TV.
Station ID is station identification and message condenser. SPACE SHOWER TV creates ID's that are unique and bursting with creativity.
This Station ID was centered on the theme of "New Year's".
Concept
Enjoying New Year's to the fullest extent.
Direction
Station ID
Swapped out the characters for the New Year's word "賀正" (gasho) with "雅" (ga, meaning "elegance") and "翔"(shou, meaning "fly"), expressed each in a separate movie. The dance team AND_ROID pen the first calligraphy of the year, and showcase a number of other New Year's themed activities.
Dedicated Site
"SLIM SHOUGATSU TV" along with Station ID to introduce a number of exercises that combat the holiday weight gain common at New Year's.
The exercise videos are made to look like a lesson series, embellished with eye-catching and surreal effects.
CREDITS
[FILM]
Creative Director

Ayahiko Sato(Rakudasan/Rhizomatiks)

Director

Yuto Nakamura(Rakudasan/MARUKAJIRI)

Videographer

Atsuhiro Shirahata

Editor

Yuto Nakamura(Rakudasan/MARUKAJIRI)
[WEB]
Creative Director

Ayahiko Sato(Rakudasan/Rhizomatiks)

Art Director

Yuto Nakamura(Rakudasan/MARUKAJIRI)

Designer

Yuto Nakamura(Rakudasan/MARUKAJIRI)

Frontend Engineer

Kenichi Iida