 Developed the brand website for "Resonair", a creative group owned by Tetsuya Mizuguchi, father of the game TETRIS EFFECT.
しました。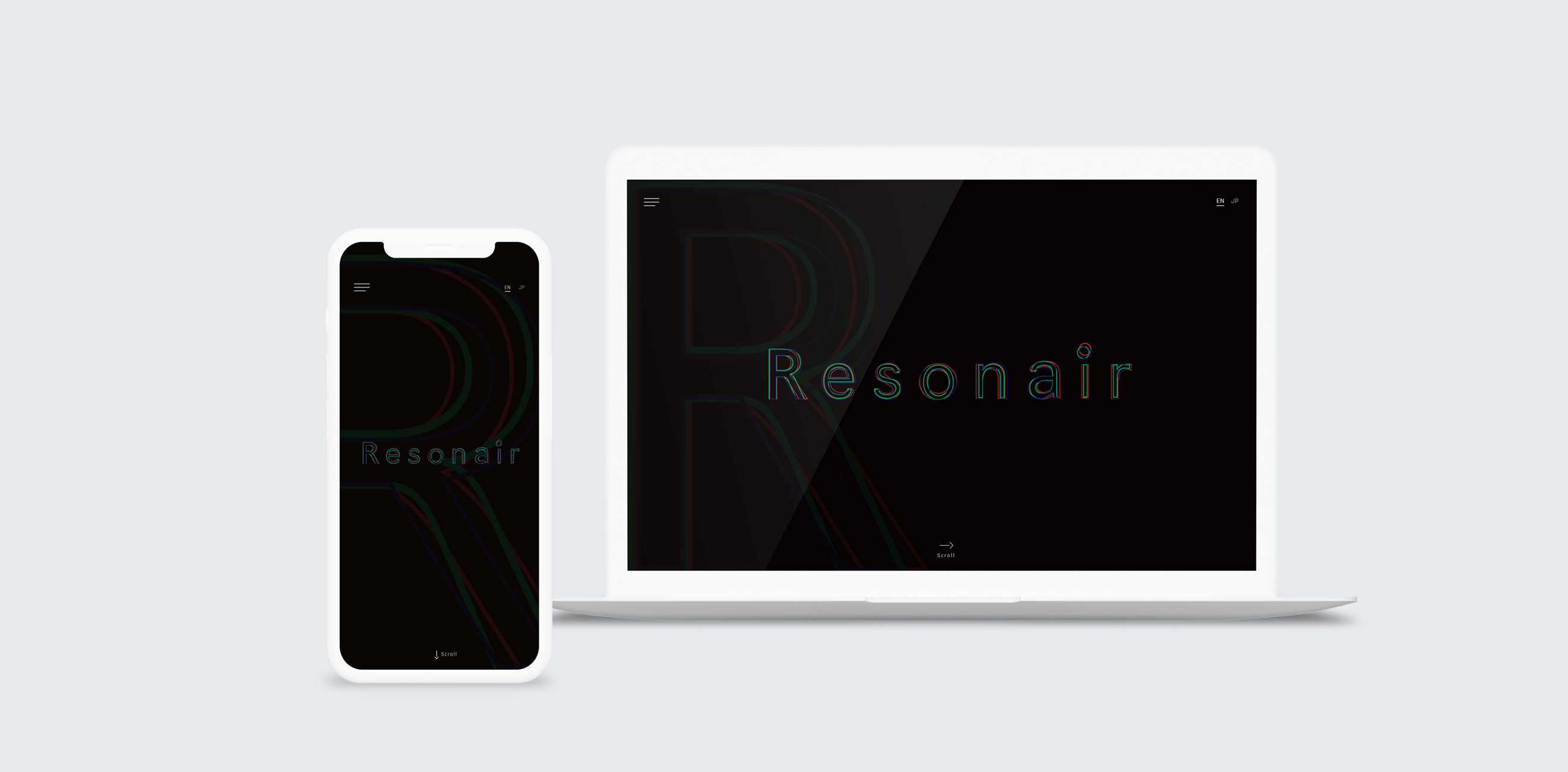 Resonair is a hub that advocates creatives going beyond race or culture, no matter the genre.
Purpose
To express the creative power behind Resonair to game and industry fans.
Concept
"RGB Effects."
The three base colors used in the logo "RGB (Red/Green/Blue) are stylized in a subtractive overlay, a playful look that provides a sense of movement to the words on the Resonair site.
Direction
The three colors of the Resonair logo (RGB) are stylized in subtractive overlay to evoke a single color of white. As you scroll through the site the colors undulate in instances across the site. This effect was highlighted by emphasizing a minimal design in all other aspects.
CREDITS
[WEB]
Creative Director

Ayahiko Sato(Rhizomatiks)

Art Director

Yuto Nakamura(MARUKAJIRI)

Designer

Yuto Nakamura(MARUKAJIRI)

Frontend Engineer

Masanori Ashikaga