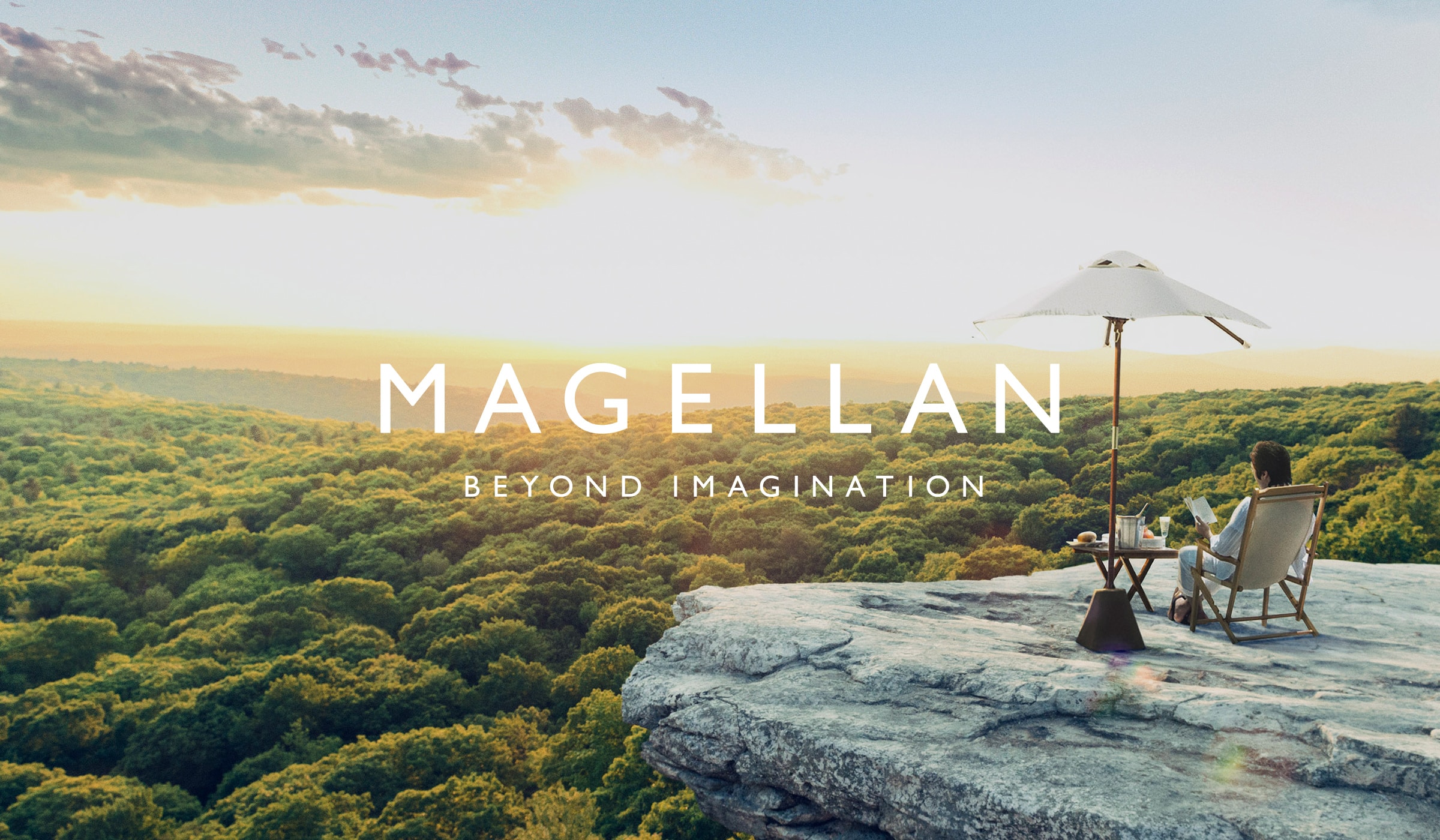 Full suite re-branding for Magellan Resorts 2015 concept, "Beyond Imagination", including Corporate Identity (CI) and website redesign.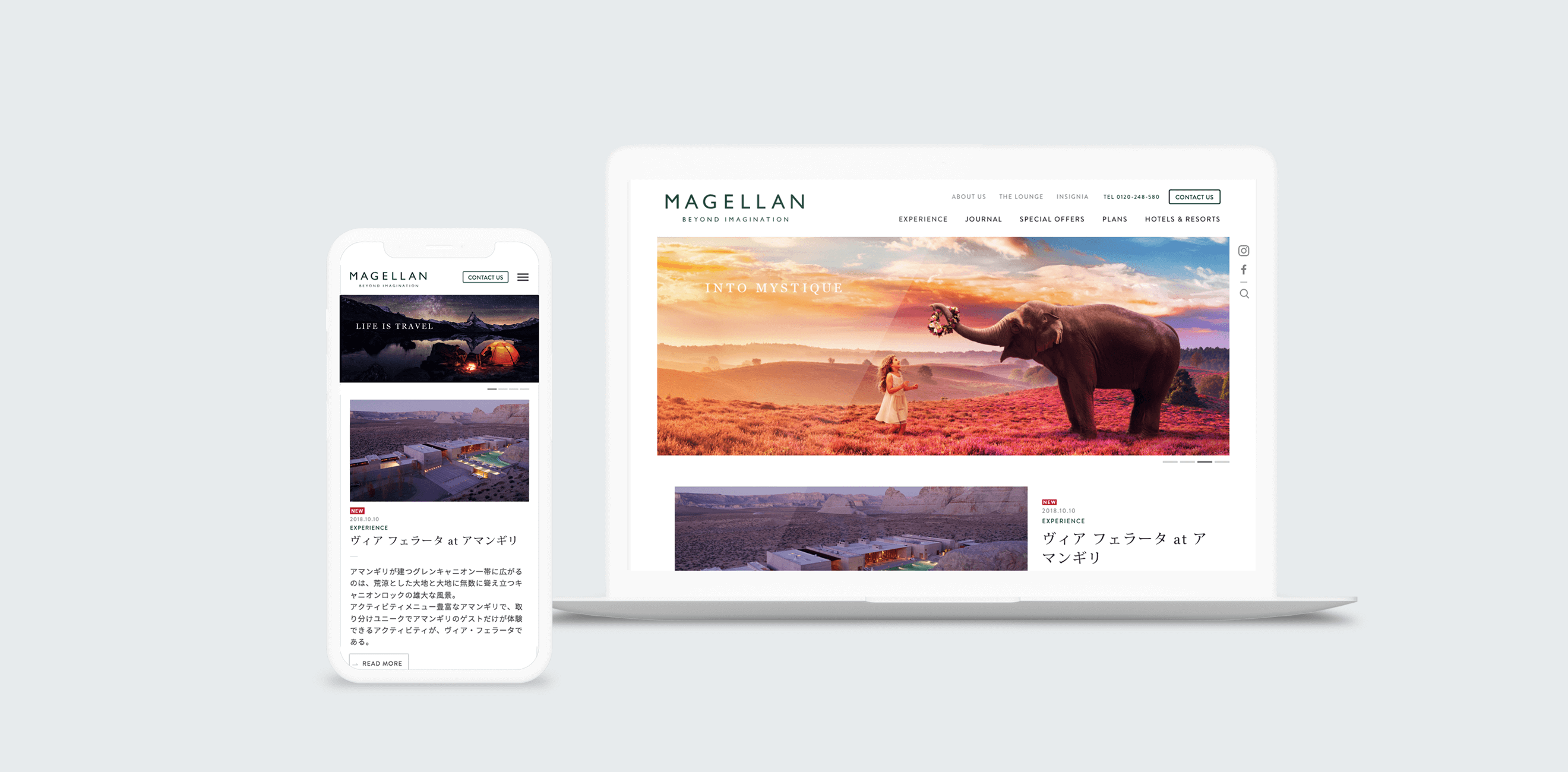 Magellan Resorts, with head office in Kanazawa (Ishikawa Pref.) has served as a luxury travel agency for over 20 years since its founding. The firm is considered a pioneer of resort vacations in Japan, being the first to begin offerings with Aman Resorts.
What we did
・Planning and full concept design for re-branding
・Overhaul of Corporate Identity branding
・Newly designed website
・Devised new brand guidelines
・Design and branding advising
Result
Furnished a new CI/UI/UX design to fit the service standard and target clientele while outlining a stronger, clearly positioned brand presence that realizes the utmost in quality service.
Purpose
Charter a cohesive level of design and service offerings that leads to a stronger brand awareness for all aspects of the Magellan Resorts firm, both on the surface and at its core.
Target
Existing and new clientele, corporate and thirdparty stakeholders.
Concept
"Beyond Imagination"
Direction
CI
Brand concept was built first by establishing key word indicators, then matched with logos and brand guidelines that embody the same ideology.
The logo features a clean, polished outline with a stately weight and form.
The new brand guidelines call for a brand image, typeface and color guide that bolster the rebranded theme.
Key Visuals
Creation of key images that realize the brand concept in image.
Usage across the website design, DM and all media channels further proliferates the brand image.




Brandsite
Website was built to scale, bringing the use of media features to the forefront of the new design.
Articles seen on the site include only those that uphold the brand vision of "providing travel experiences we've visited and trust ourselves". Each article fits a uniform design that balances picture and prose, using a tone that is both mindfully thorough and authentic. Articles are curated to feature only read-worthy content that provide the reader with value and a natural incentive to book. The Magellan Resorts website features both soft and hard design elements, along with a timeless dedication to sending off guests to the best of the best in travel.
CREDITS
[WEB]
Creative Director

Yuto Nakamura(MARUKAJIRI)

Art Director/Designer

Yuto Nakamura(MARUKAJIRI)

Front-end Developer

Shunsuke Hirota

Back-end Developer
[Key Visuals]
Creative Director

Yuto Nakamura(MARUKAJIRI)

Art Director/Designer

Yuto Nakamura(MARUKAJIRI)

Retouch