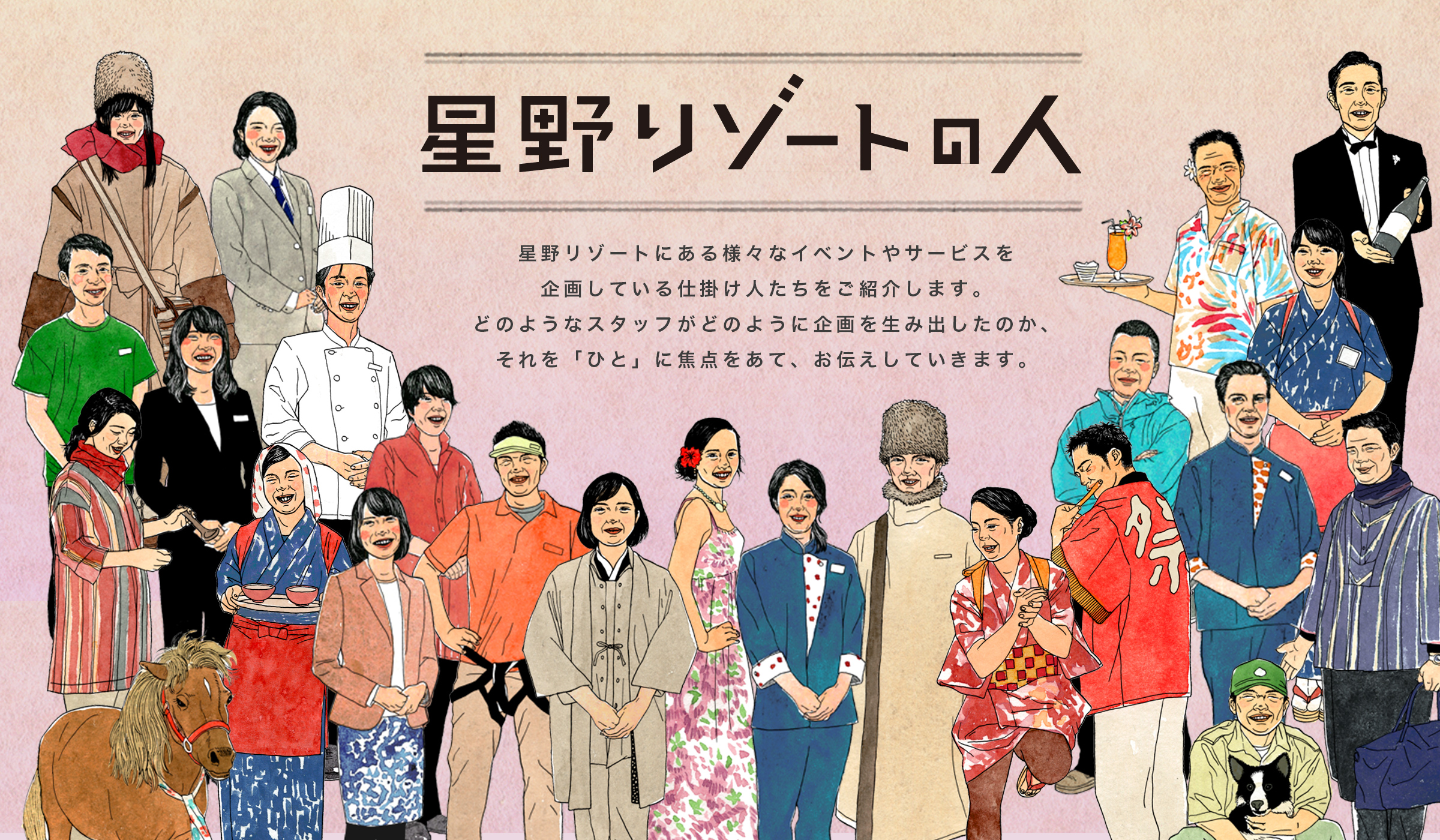 Developed a website that focuses on the people of Hoshino Resorts.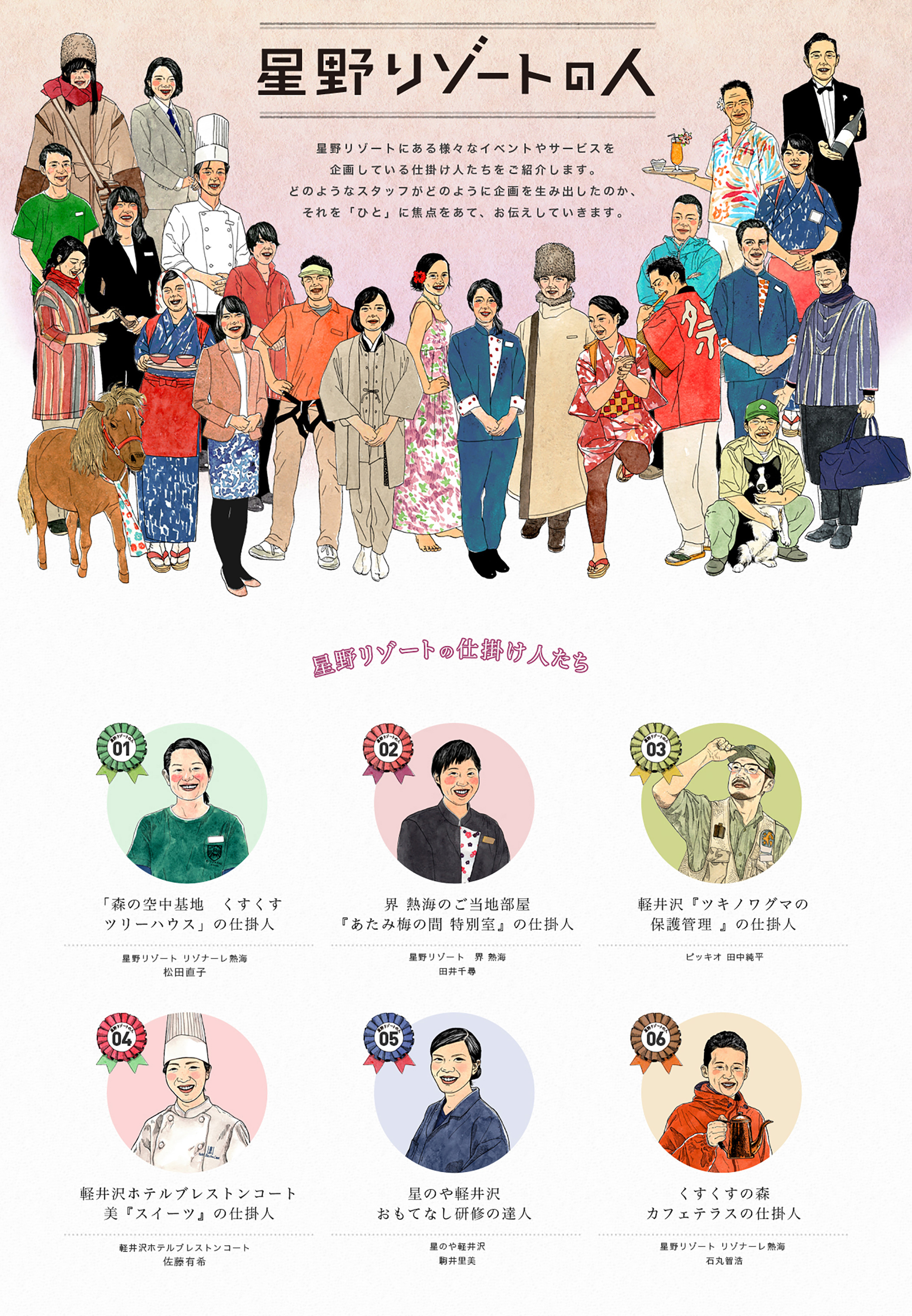 A project launched to show the many faces and individuals of people who work behind the scenes at Hoshino Resorts.
Purpose
Creating a deeper brand affinity with Hoshino Resorts by branding itself as more just than a hotel accommodation, but a place filled with interesting people who work there.
Direction
Creating original articles based on real interviews. Used illustration-based imagery to create a website and space that highlights the warmth and human side of the people who work there.
Design
Used realistic, picture-like illustrations to express the warmth and charm of each individual. The design focused on elements that would highlight the passion and fun spirit of the people who work there.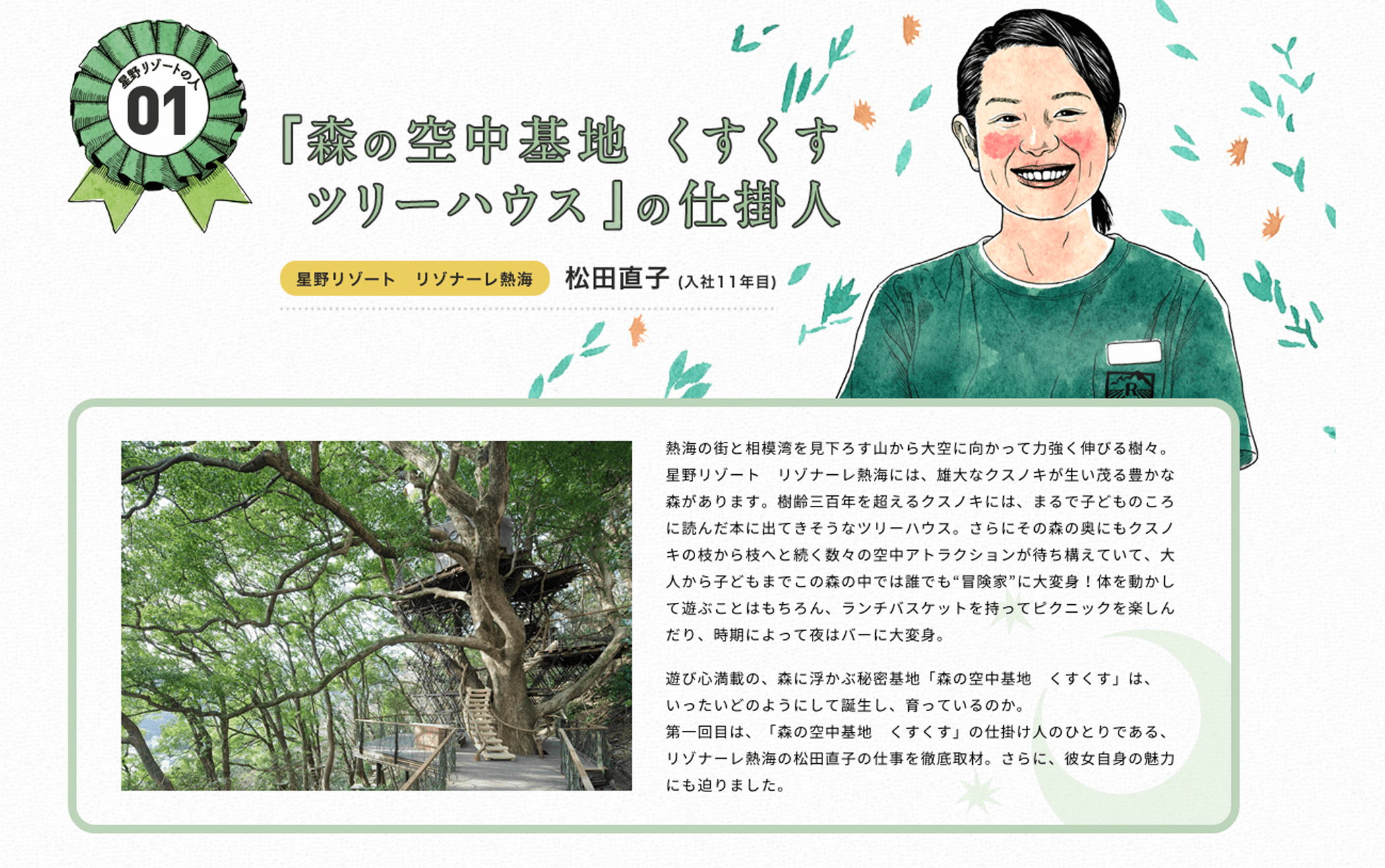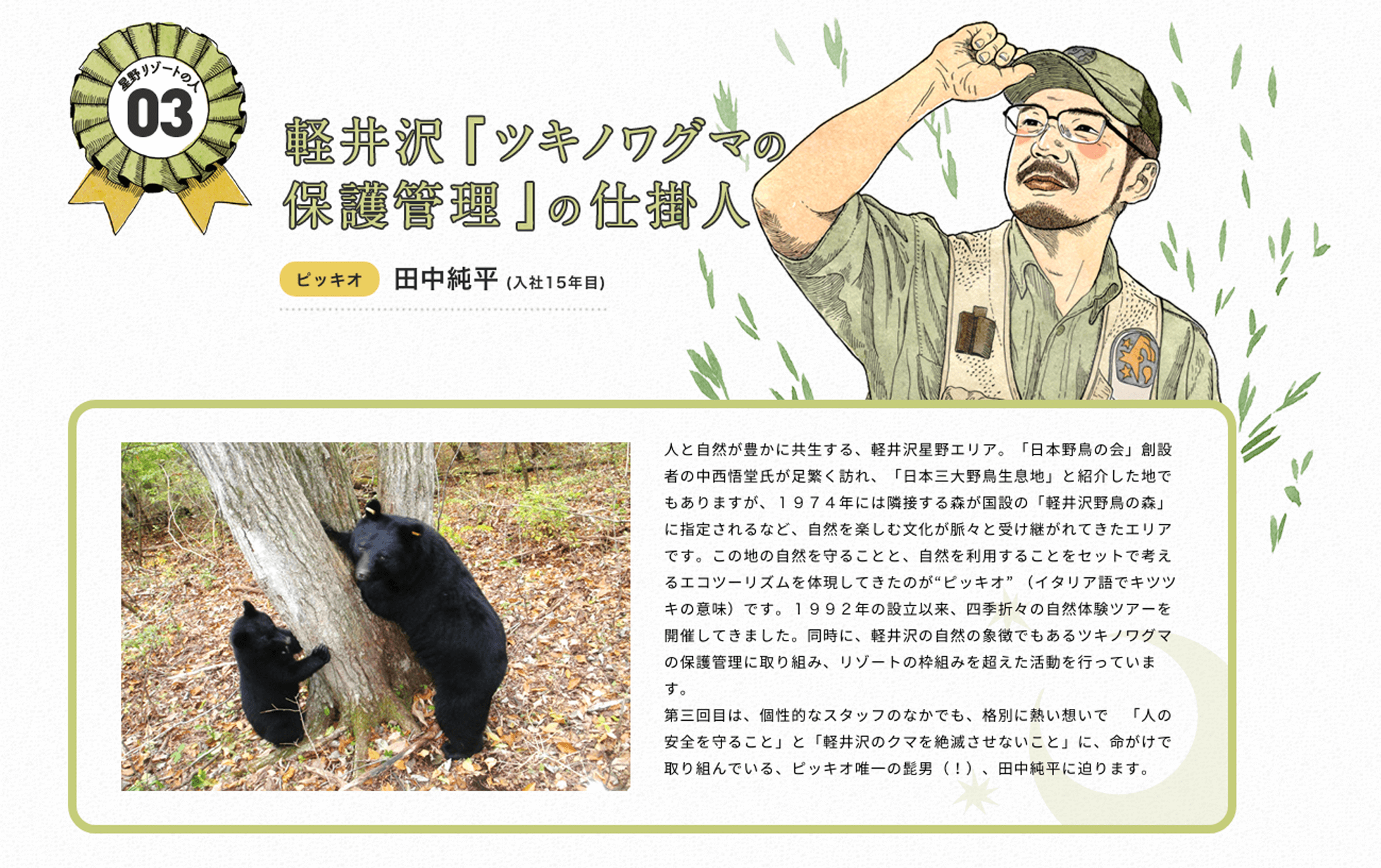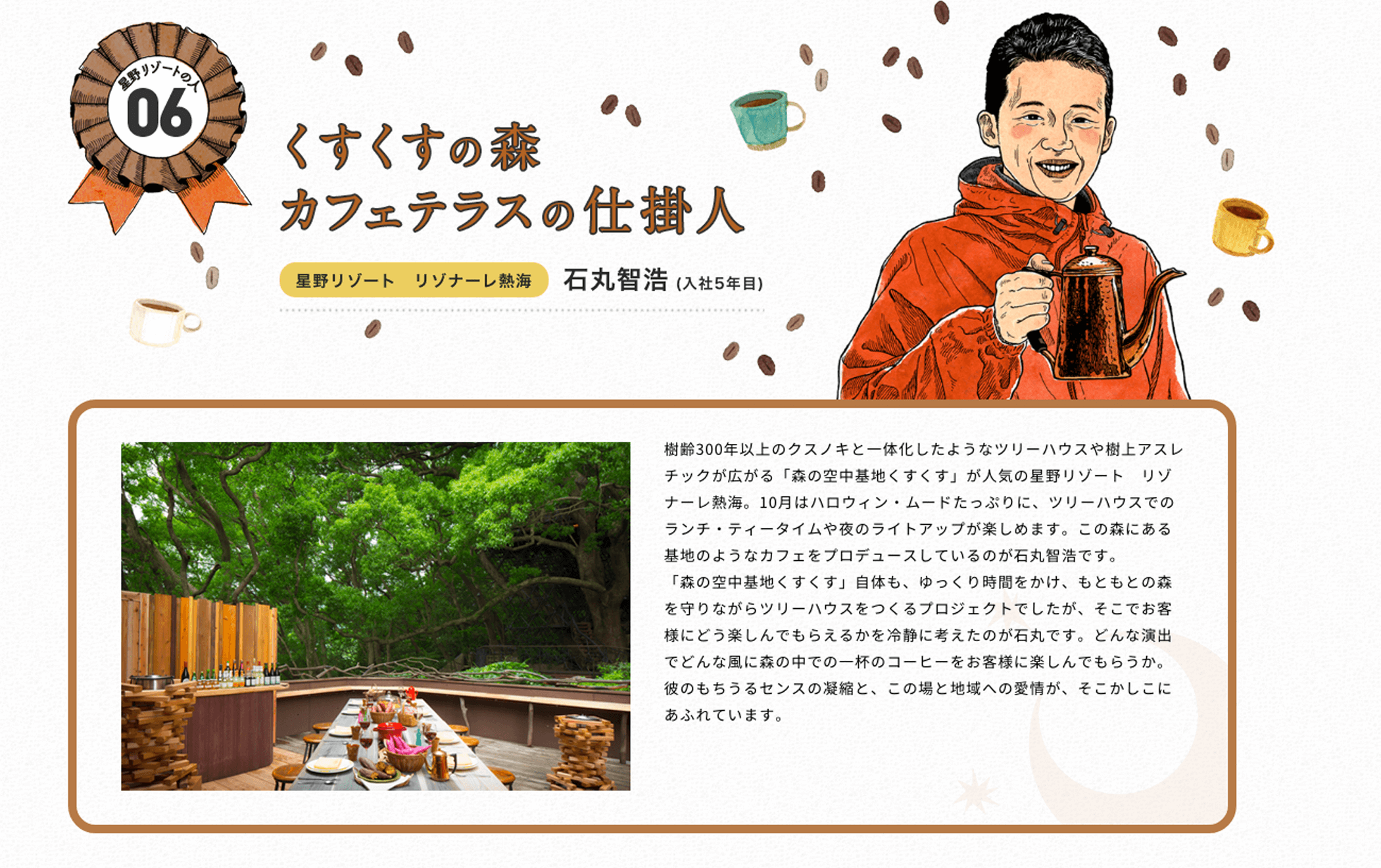 Coding
Coded with an interface that uses simple, non-distracting animations to give a warm but high-end look and feel.
CREDITS
[WEB]
Producer

Akiko Hoshino

Art Director

Yuto Nakamura(MARUKAJIRI)

Designer

Yuto Nakamura(MARUKAJIRI)

Fronend

Shunsuke Hirota

Illustlator