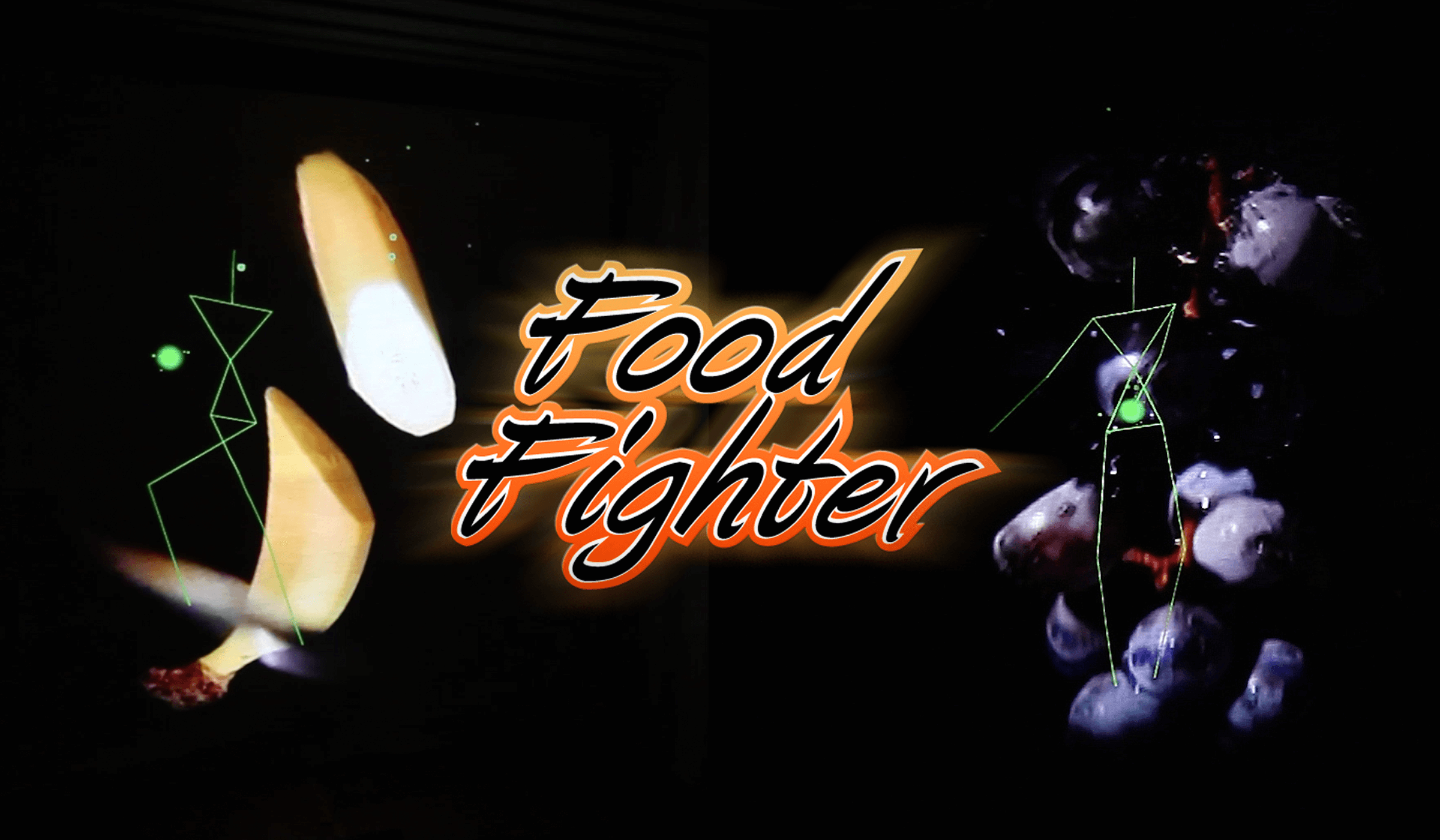 Designed Food Fighter pop-up installation for TOKYO DESIGNER'S WEEK.
Food Fighter – an interactive installation that realizes the fun side of cooking. Inciting the full five senses, players use dynamic body movements to cut and smash ingredients. Available for both children and adults to try, the booth saw large crowds throughout the duration of opening.
Direction
A game where users can enjoy the simply fun of smashing bigger-than-life mega fruits and vegetables as they appear. The aim was to go beyond reality by delivering a full on interactive experience.
CREDITS
[INSTALLATION]
Creative Director

Ayahiko Sato(Rakudasan/Rhizomatiks)

Art Director

Yuto Nakamura(Rakudasan/MARUKAJIRI)/dd>

Programmer

Fumiki Shinohara