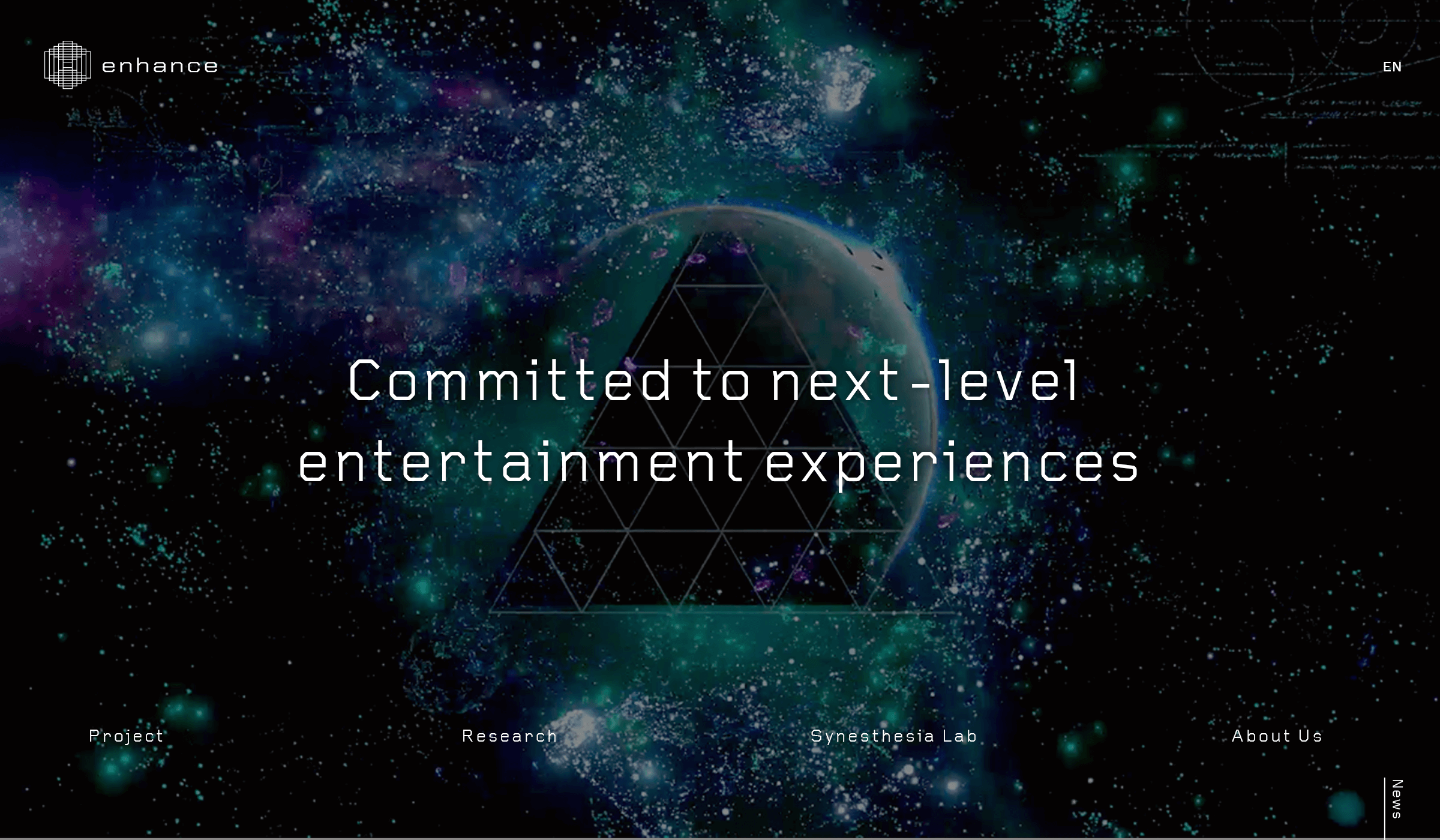 Designed the website for Enhance Inc., a brand owned by Tetsuya Mizuguchi, father of the game TETRIS EFFECT.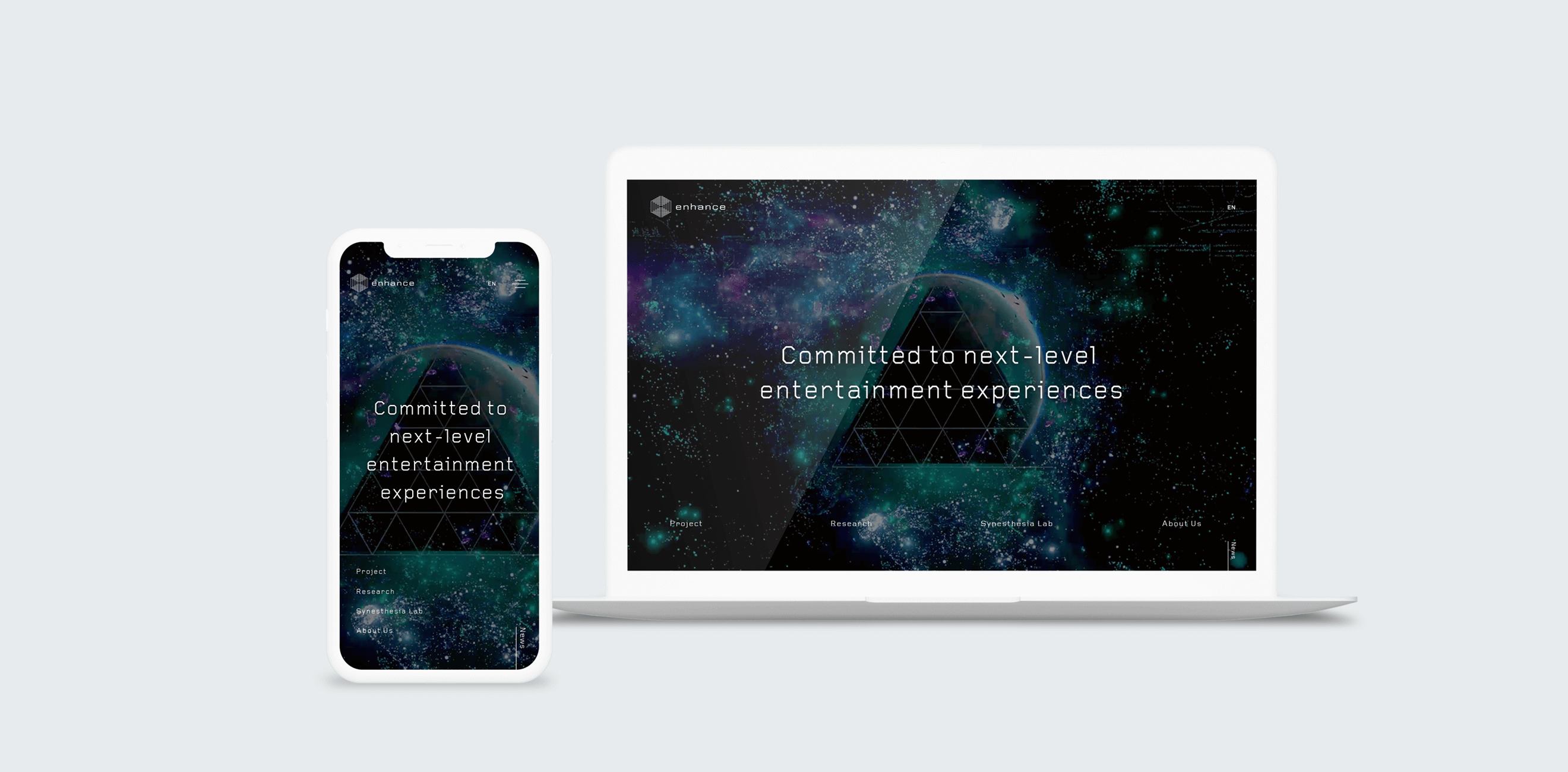 Enhance is dedicated to the regular creation of new experiences. Its mission is to create experiences that feel special and share them with the world.
Purpose
To deliver the concept, idea and works of Enhance directly to fans, media and potential investors.
Concept
"Movies on Movie."
To evoke the pure wonder of Enhance's essence at its core: visuals.
Direction
Designed and developed to deliver clear information via sharp, modern design.
It uses details unique to the Enhance brand, including a mouse animation "particle", an element at the core of Enhance branding.
CREDITS
[WEB]
Creative Director

Ayahiko Sato(Rhizomatiks)

Art Director

Yuto Nakamura(MARUKAJIRI)

Designer

Yuto Nakamura(MARUKAJIRI)

Frontend Engineer

Shunsuke Hirota