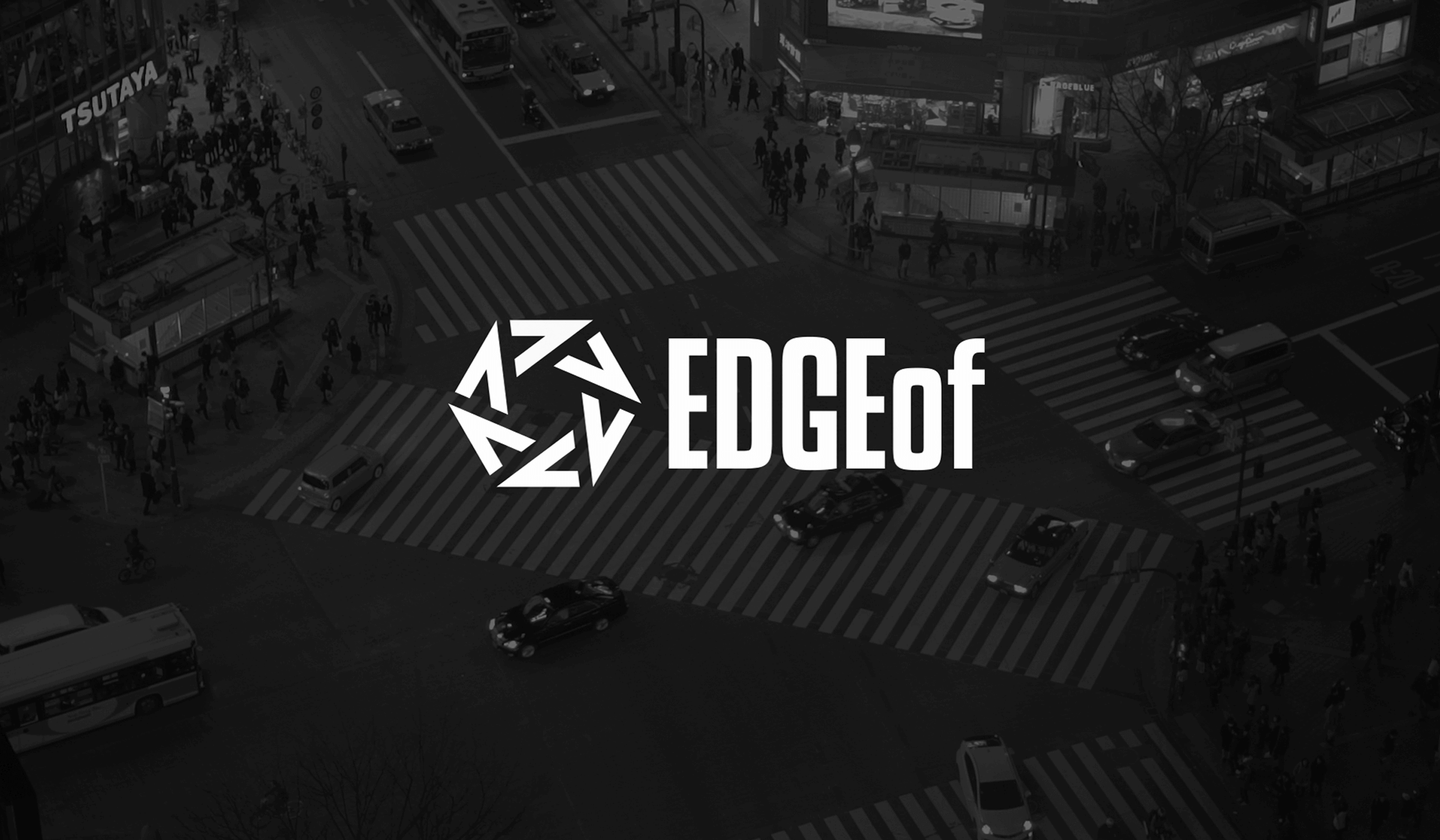 Created the film and motion logo for EDGEof, the studio for big thinkers launched in Shibuya.
EDGEof is an innovation hub founded by six businessmen, startup advisor Taisuke Alex Odajima, innovation producer Ken Masui, serial social entrepreneur Daniel Goldman, TEDxTokyo founder Todd Porter, creative director Tetsuya Mizuguchi and entrepreneur and investor Taizo Son.
MOTION LOGO
The EDGEof logo embodies the concept of the new potential created by fusing the six different backgrounds of its founders. The motion is stylized to be clean and minimal.
FILM
Shibuya city style meets the new age spirit of EDGEof to create a new way look and feel for how Shibuya does innovation.
CREDITS
[MOTION LOGO]
Creative Director

Ayahiko Sato(Rhizomatiks)

Logo Design

Rhizomatiks

Logo Motion

Yuto Nakamura(MARUKAJIRI)
[FILM]
Creative Director

Ayahiko Sato(Rhizomatiks)

Director

Yuto Nakamura(MARUKAJIRI)

Videographer

Atsuhiro Shirahata

Editor

Yuto Nakamura(MARUKAJIRI)