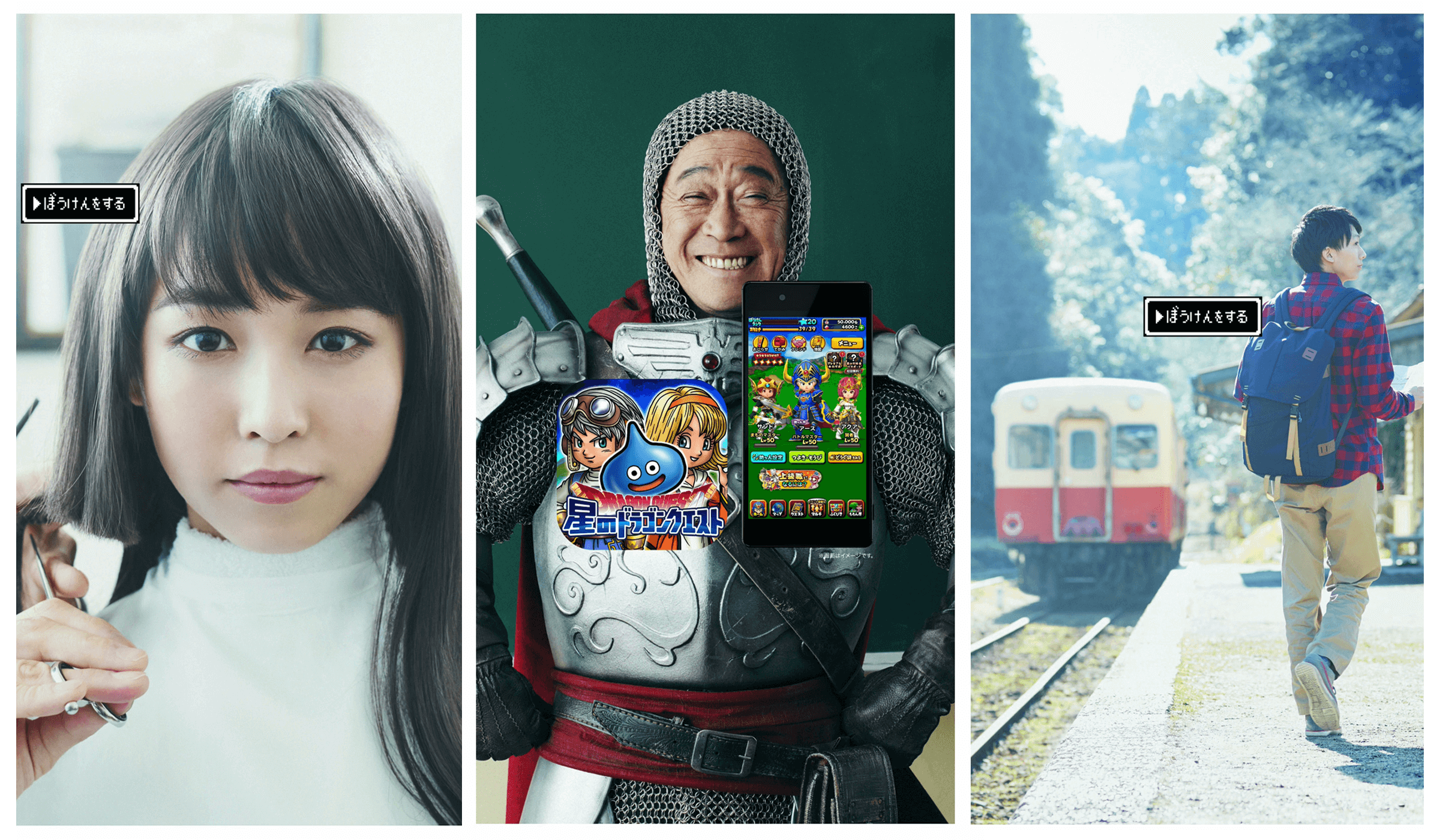 Designed visuals for digital signage of Dragon Quest of Stars, a game app for iOS/Android.
Dragon Quest of Stars (Dragon Quest) is an RPG set across outerspace, where users can start adventures on every planet.
Direction
Made with minimal, simple design and smooth images so anyone passing by can read easily. The "Start an Adventure" copy was stylized like flashing lights to imbue Dragon Quest branding.
CREDITS
[SIGNAGE]
Producer

Yusuke Nomiyama(amana)

Designer/Editor

Yuto Nakamura(MARUKAJIRI)