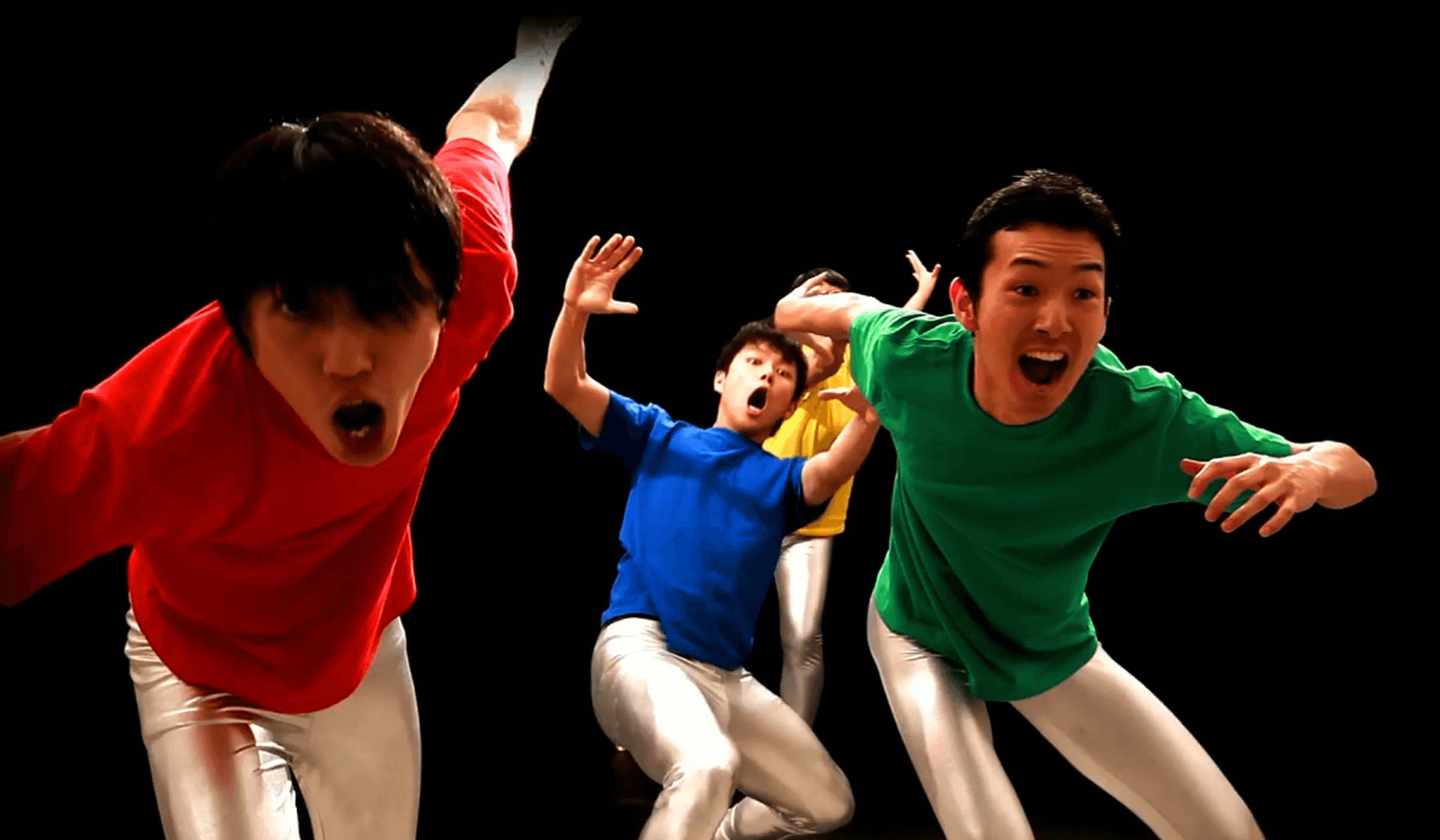 Created ""Tsuchinoko" a Music Video for 16-person band "Gaka".
The song launches with themes from folk instruments, the shamisen and didgeridoo, joined after by analog horns and a basin to create a human-made techno. This "manpower" theme continues throughout the music video, using imagery to express human movement. The performance was realized through a single, set camera angle, stylized with slow, spliced frames and wire action movements.
AWARD
onedotzero
DOTMOV FESTIVAL
MEDIA
BOINGBOING (US) / CREATIVE REVIEW (UK) / THE INSPIRATION ROOM (Australia) / IDN (Hong Kong) / ECRANS (France) / MATHERY DESIGN (Italy) / OCIO AGUDO (Brazil) / ART TRIBUNE (Japan) / SPOON & TAMAGO (US/Japan) / and more ...
BOOK
JAPANESE MOTION GRAPHIC CREATORS 2012(BNN) / Media Art Archives(BNN)
INTERVIEW
white-screen
ON AIR
THE A&R CHANNEL (US) / BOINGBOING TV (US) / virgin atlantic
SCREENING
ZAKKA (US) / NORBERTELLEN GALLERY (US) / ICN GALLERY CAFE (UK) / VILLA CONTEMPORARY ART (Sweden) / FEDERATION SQUARE (Australia) / BAHIA MUSEUM OF MODERN ART (Brazil) / LUMIERE DIGITALE ANIMATION FESTIVAL (India) / BALI CREATIVE FESTIVAL 2011 (Indonesia) / MICROWAVE FESTIVAL 2011 (Hong Kong) / TOKYO CULTUART BY BEAMS (Tokyo, Japan) / JR SHIBUYA STATION (Tokyo, Japan) / CAI02 (Sapporo, Japan) / ATTIC (Sapporo, Japan) / TRUNK (Sendai, Japan) / CCC (Shizuoka, Japan) / CAFE INDIPENDANTS (Kyoto, Japan) / DIGMEOUT ART&DINER (Osaka, Japan) / KOBE DESIGN UNIVERSITY (Kobe, Japan) / TOKIWA ART GALLERY CINEMA SQUARE 2011 (Kagawa, Japan) / GALLERY ARTLIER (Fukuoka, Japan) / KONYA-GALLERY (Fukuoka, Japan)
CREDITS
[FILM]
Creative Director

Ayahiko Sato(Rakudasan)

Director

Yuto Nakamura(MARUKAJIRI/Rakudasan)

Performer

maimuima

Videographer

Atsuhiro Shirahata

Editor

Yuto Nakamura(MARUKAJIRI/Rakudasan)