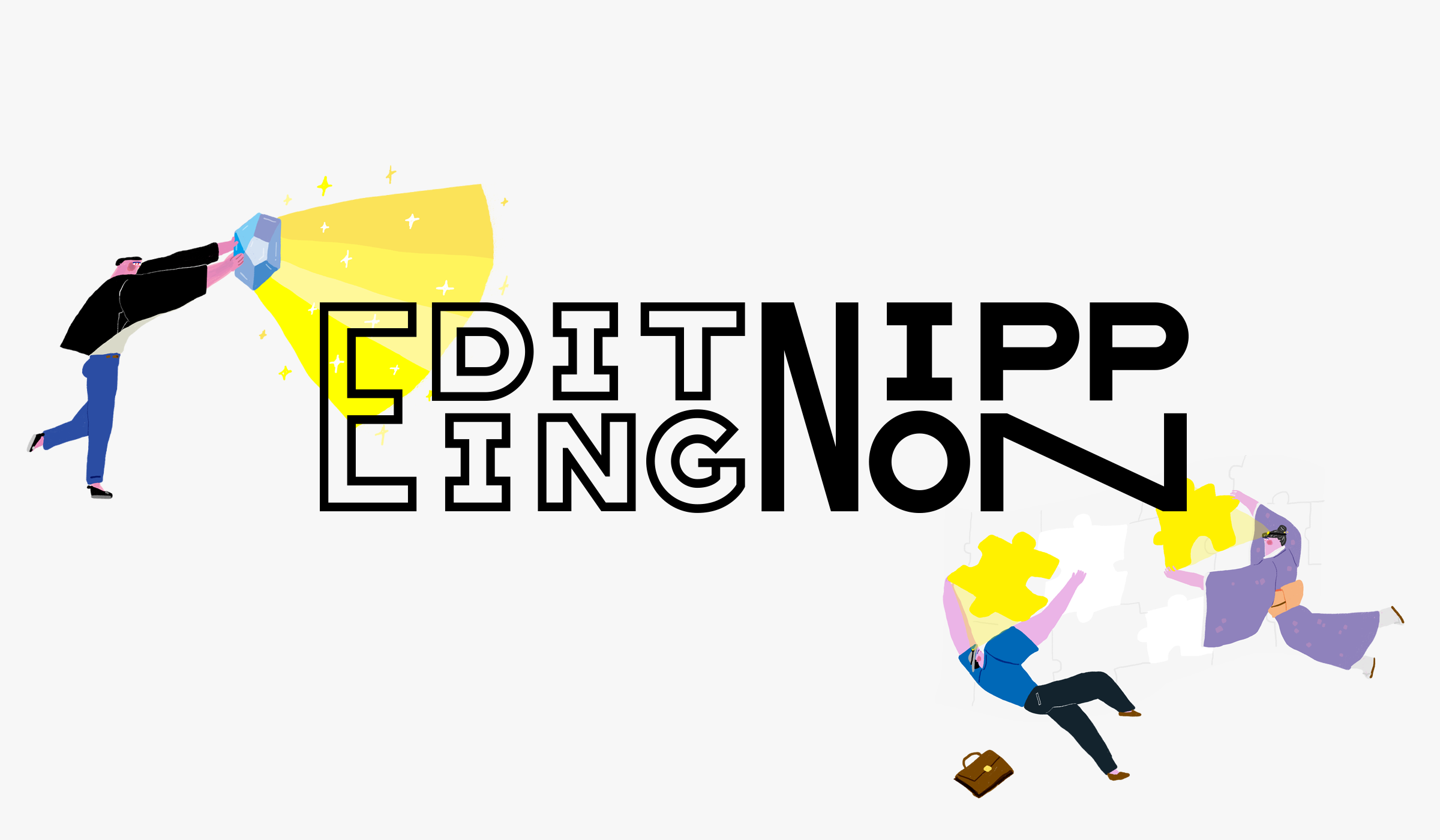 Designed logo and website for Editing NIPPON, a brand owned by Toppan Printing.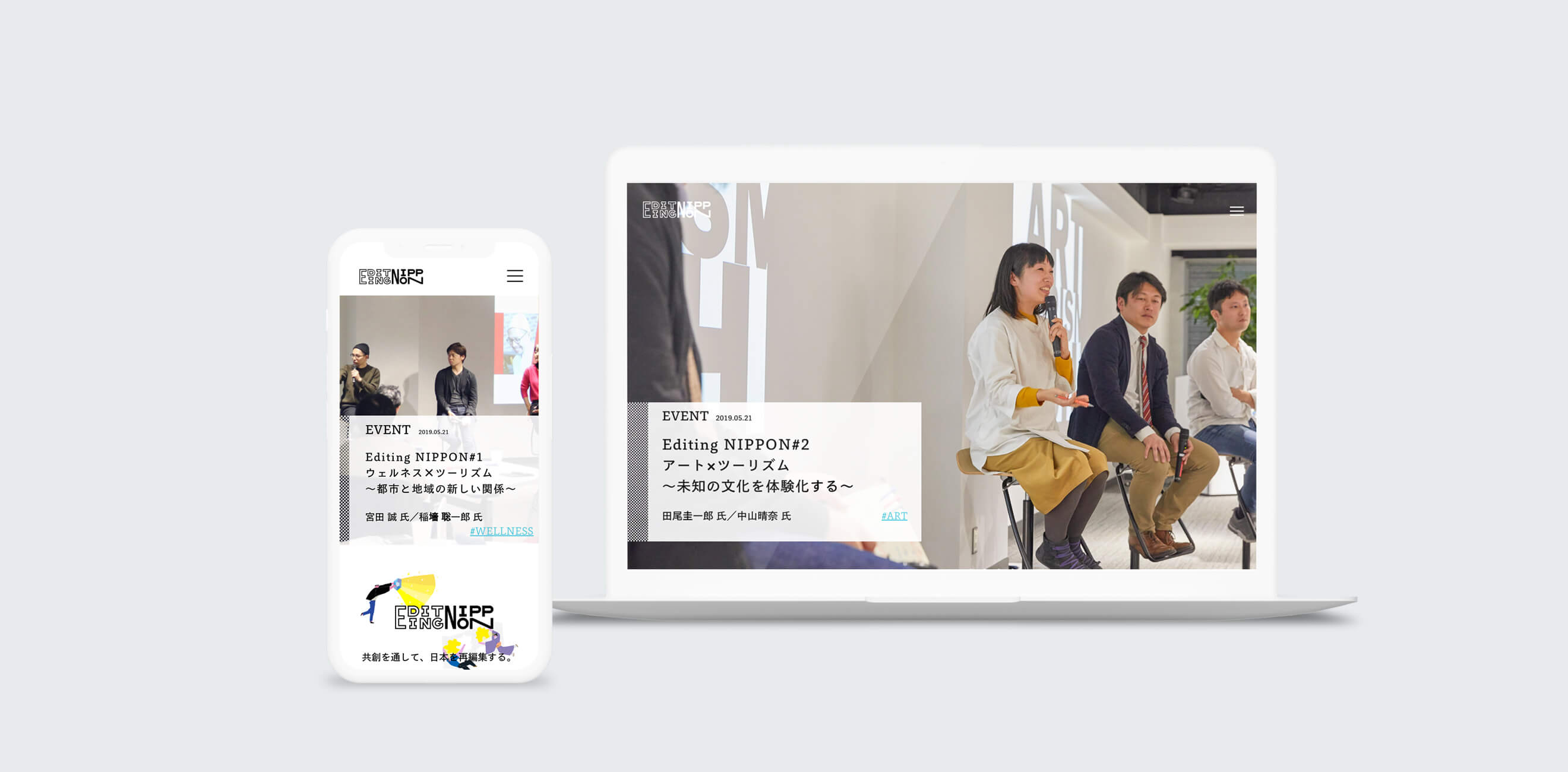 Editing NIPPON at NIPPON GALLERY, a co-creation and communication space by Toppan Printing, is an idea-based project that allows a colorful range of professionals to create new business opportunities together.
Purpose
Company and individual, region and community, tradition and technology. Following the call in this new age to spin out new connections, the aim was to marry the ideas of new and cultural experience to reimagine Japan.
Concept
New - Creating Culture Experiences
Each EVENT provides a new way to see, each PROJECT provides a light into the future, and every CREATION we make leads to experiences like none other before.
Direction
From serious to fun conversations, the space was designed to be a hub where people can freely discuss any topic.
CREDITS
[LOGO]
Creative Director

Yoshinori Sakurai(Release;)

Art Director

Yuto Nakamura(MARUKAJIRI)

Planner

Takehiko Yanase

Designer

Yuto Nakamura(MARUKAJIRI)
[WEB]
Creative Director

Yoshinori Sakurai(Release;)

Art Director

Yuto Nakamura(MARUKAJIRI)

Planner/Writer

Takehiko Yanase

Designer

Yuto Nakamura、Rihito Niitsu(MARUKAJIRI)

Illustlator

Frontend Engineer

TGC